Last March 7 and 8, 2nd Office's CEO together with Company President Paul Ian Serrato, and the office's Social Media Specialist, Joy Mendoza joined the Google Classroom Adwords & Analytics Training held at Meridian International College in Taguig City. This was an extensive training designed to equip agencies, marketers, freelancers and the like.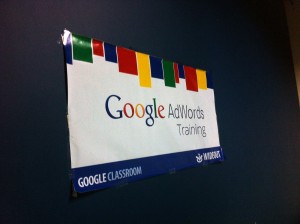 The first day of the training covered the Google Adwords basics: how to create an Adwords account, how to develop campaigns and quality keyword lists, among others. The Adwords 101 discussions culminated with the participants' creation and presentation of their very own ads. Day 2 mostly covered analytics, including understanding & measuring ROI, determining the value of keywords, and managing accounts. Before the training ends, the lecturer ensured that all questions are answered and needed assistance is given. Participants enjoyed in-depth learning, networking and informative chats over sumptuous food. Certificates of completion were given at the end of the training.
2nd Office joins trainings such as this in order to be further equipped, to expand networks and be continually updated with industry goings-on. Skills improvement via on-going educational training is the company's goal, so that more businesses will be served in more effective manner. 2nd Office gives utmost importance to staff training and development, that's why clients are assured that quality work will be consistently provided.