Planning to clean or overhaul your Pinterest boards? Good thing, your Pinterest boards are not static, so you can always just go back and make some necessary editing or deletions. And while you're doing that, keep these things in mind so that you can be sure that your Pinterest boards are kept interesting, fun and relevant.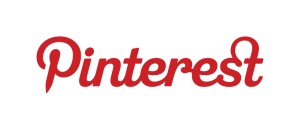 Rearrange your boards
You can rearrange your boards depending on what you want to present to your audience/ followers. Simply put your cursor on your username at the upper right hand corner of the home page and click "Your Boards." After doing that, you can simply drag the boards and place them wherever you want them to be.
Select a board cover image
Pinterest automatically takes the first image that you post in a particular board and make it the default cover. You can change that anytime by choosing another pin on that same board.
To do this, simply place your cursor over the board image that you want to edit and click on the "Edit Board Cover" text. Scroll through the images on the board until you find the photo that you want. You can also adjust which part of the picture that you want to show in the thumbnail, and then click the "Set Cover" button.
Edit boards
Make all your boards appear by clicking on the "Your Boards" text from the drop-down menu. Beneath each board is an "Edit" button, which you will click for the board that you want to change. From there, you can rename your board, change the description, the category and set the people who will be allowed to pin. Just click "Save Settings" afterwards.
Delete boards
If you think that it would be better to delete one or more of your boards, then go ahead—make the necessary deletions. Just click on the "Edit" button for the board that you wish to delete, and then click "Delete Board."
Still thinking if you should use Pinterest for your business? Then this article can help you!