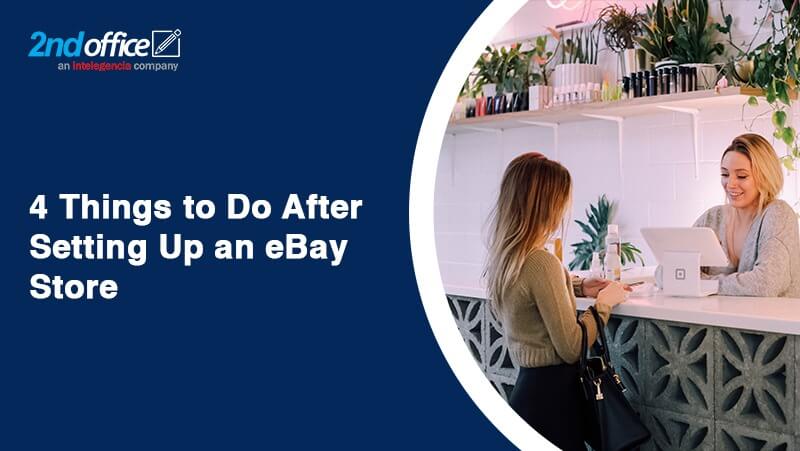 So, you now have an eBay account with the intention of selling via the platform. Great! Setting up your eBay account and your store is the easy part, and it is time to do a few more things so you could start your eCommerce business in optimal fashion.
Selling on eBay is not as simple as just listing a few items and praying for people to come across your page and start buying. This is why, in this article, we will be discussing a few things you could do to hit the ground running on eBay, starting with:
Optimize Your Listings
Every aspect of your listing must be optimized, including your title, your keywords, and the product images that you use. Of course, you can also try to get eBay product listing services, but here are a few tips so you can try to optimize your page on your own. 
As your title is the first thing a buyer sees, try to include as much information as possible, including the brand, features, materials, model number, size, or any other information that may influence a customer to buy your product.
Your product images, on the other hand, must be focused on the product, and the product should fill the majority of the frame. Use high-quality images that have no watermarks or any other element that may take away attention from the actual product.
Keywords are a bit more complicated, but you can always get eBay keyword optimization services to help you with this aspect. 
Set Shipping Options
No eCommerce business will work if you cannot deliver your products to your customers, which is why setting up the right shipping options should one of your top priorities. Be sure to give your buyers options so they can choose the shipping options most convenient to them. You may also consider offering free shipping, but only do so once you know that your resources can afford to shoulder the shipping costs for your buyers.
Post Feedback
eBay has a feedback system in place that is used by buyers to determine the reputation of a seller, and vice versa. In fact, many buyers do not buy from sellers who are below a certain reputation threshold.
You can take advantage of eBay's reputation system by always giving feedback to your customers and to other sellers. Doing so increases the chance of these people giving you feedback, as well, thus improving your reputation.
Leverage Training and Learning Opportunities
Starting a new endeavor like a new eCommerce store is quite daunting, and you want all the help you can get. Thankfully, eBay offers training opportunities for newbie sellers. You can also take a look at eBay's forums, which is where you can get a few pointers from other sellers. Many people frequent the forums on a regular basis, so there is a high chance that your question may be answered already, and you can find help if you search hard enough. If you can't, feel free to join in on the conversation!
These are a few of the tips that you can do once you finish building your eBay store. If you need more tips regarding eBay keyword optimization and services, product images, or anything else you need, stay tuned to this blog as we will post more soon!