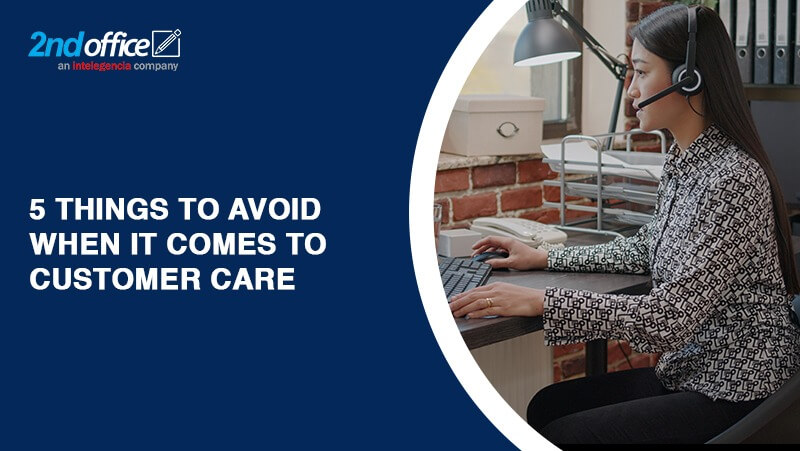 Unless they're offering something truly unique, business owners should always keep in mind that there's plenty of competition out there. Customers always have the option to take their business elsewhere, which is why it's crucial to deliver exceptional service at all times. But the reality is, it's not always going to be a walk in the park; there are bound to be bad days, and that's totally fine – as long as they're not a complete disaster.
So, how do you ensure that your customers are happy, or at the very least not fuming mad? Here are 5 things to avoid when it comes to customer care.
Making Things Impersonal
A one-way ticket to the realm of customer dissatisfaction is being impersonal. Who wants to talk to soulless automatons? Make your customer feel like you genuinely care about resolving their issues. For instance, try using their names and yours as well when handling customer complaints. This makes the experience feel more natural and can-do wonders in building rapport. But don't overdo it and always use a tone that's professional, straightforward, and polite. Most customers appreciate a no-nonsense approach.
Having Customers Wait for an Eternity
Promptness is one of the most important factors in quality customer service. While it's often unavoidable for customers to get ahold of an agent for several minutes, sometimes even hours, a swift resolution to their complaint can turn things around fast. On social media, 32% of users expect a brand to respond to their queries within 30 minutes, and 42% expect a response within the first hour. Nobody appreciates being bounced from one department to another, as well. If possible, resolve a customer complaint at your end and avoid transferring him or her.
Being Rude
It's one thing for customers to be angry, but an irate agent? It just reflects poorly on your professionalism (or lack thereof). Try to keep your cool even when the person on the other end of the line is losing it. So, take a deep breath, assure your customer that you're doing everything to help, and use a tone that's patient and empathetic.
Forgetting to Follow Up
Sometimes, a tangible solution to a customer complaint isn't readily available, so a follow-up call is needed. When you promise that you are going to call back and don't do it, expect a bad review. Following up in a timely fashion also speaks volumes about how much you take your customer service very seriously.
Not Apologizing
It's okay to apologize, especially if the issue stems from your business's end. 37% of customers give a very satisfied rating when they're offered a refund or credit, but that number doubles to 74% when an apology is given on top of the compensation.
Some businesses have ended catastrophically due to bad customer service. It doesn't matter if you offer the most amazing products if your business treats its clients dismally. Remember, a company is only as strong as its customer relationships.