There's been a boom in e-marketing, and when I say boom, there's a huge growth of income, expansion, and development in the said field. Also, there are people who post their local products online and sell it to everyone around the planet, if they have the option, and see if there are people out there who's interested in what they are selling. But why is this important to you? You might be saying "I only sell stuff locally, so I don't really need to learn all this", but that's a huge mistake other entrepreneurs make and in the end their business starts to decline due to lesser customer traffic.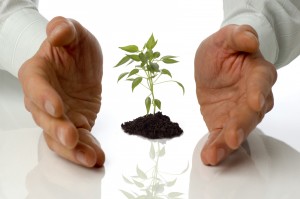 But we have five tips that can help you build a long lasting business, not only locally, but also online.
1. Be consistent with your marketing tools.
We recognize a brand when we see their logo even without the brand name. A few examples are McDonald's, Apple, Microsoft, and all other familiar and popular products and brands out there.
The logo, text, images, and other tools you use to market your product should always be consistent. Though consumers like cool, hip, and unique stuff, everything that you use to market should tell a story. It should create a one-look effect on the curious customer and in an instant they should realize what you are offering. And if that fails, it should create this vibe that it interesting and it's worth their time to be looked at and tried.
2. A trained employee = Better income
Your business is growing and you need employees. This includes marketing specialists, managers and regular employees. Let's all agree that everyone you employ knows how to type, use the internet, and create posts, but they are new to your business and are unaware of whom to tell and inform about the company. That's where planning comes in. Give each employee or team tasks to finish within a favorable time period. Teach them to collect data, post, market and advertise; after that, schedule weekly, monthly, or even quarterly meetings on what they have collected.
From then on you can list down social sites that you can use as a marketing medium and focus on it. Furthermore, this will avoid inconsistencies on your website or e-commerce site.
3. Personal ≠ Professional
Your business is growing and prospective clients, customers and associates will try to investigate on who are they working with or who sells the stuff they like, and let's be honest, that weekend escapade at the beach isn't really "professional" in any way or whatsoever.
In line with this, we suggest that you create a separate account on your favorite social networking sites, such as, Facebook and Twitter. Furthermore, this will give you more window and private space with your personal account.
4. Mix and Match – Innovate, create and assimilate
Don't just stick to your current choice of marketing strategy, have a cruise in the World Wide Web and search for other ways to market and present your brand. Remember that people would sometimes go elsewhere to look for stuff online. The online consumer community would rather choose to buy things advertised on their daily choice of websites (i.e. web news, webzines and other similar websites), especially if these websites are legitimate and is trusted.
Try using different mediums such as emails and blog posts, eventually people will notice your advertisement (or will get curious because your brand pops up every now and then). Furthermore, there are a lot of ways to garner costumer traffic online. You just have to be patient and well, a little bit assertive.
5. Be mindful of your business, competitors and customer feedback, then record it.
First of all, you have to focus on your business, make sure your brand is properly advertised and there is a regular flow of customer traffic. Then make sure you record it. More often than not, you have competitors with the same or relatively close product, so you should check the market every now and then.
What's the best way to check customer feedback and review? Socialmedia. BlackMilk Clothing, the famous designer of unique and cool skin tight clothing, used a lot of social media while extensively using the features that the site provides. You can also check various customer review sites and check on your brand every now and then or even daily to make sure that it gets that "+1" rating. It is advisable to use monitoring software to help you in doing so. You can check the reviews on your competitor's brand to help you make your next move.
So there we have it, five things to remember when planning to expand your brand on a global scale using the internet. Always remember that being "new" doesn't mean your stuff is better. With a mixture of proper marketing, great product and good feedback, you will surely get a slot in the global marketplace.
Written by: Ernest Perez