When running a business, time seems to move so fast and you probably feel that you can't get enough of it. You have a long, daily to-do list which pretty much sums how your day will turn out. With these, taking steps to increase productivity is a must for every business owner. And one of the things that you can do to accomplish more during the day is to get up early in the morning.
Benefits of getting out of the bed early include the following:
Less distractions in the morning
Your day gets by so fast so you should do something for yourself in the early mornings, when you're less likely to get side-tracked. If you wait until the afternoon, you can get distracted by other things in your to-do list. So if you'd like to exercise or catch up in your reading, get out of the bed early.
You have more willpower in the morning
Take advantage of the moment when you haven't dealt with difficult people or situations yet. Willpower, which works like a muscle, can become depleted at later parts of the day especially when fatigue takes over.
You have ample opportunity to set a positive tone for the day
Starting your day early can prevent you from being stressed with so many things, thus giving you more time to relax and set a positive vibe which can last all throughout the day. Starting your day right will help you achieve and accomplish more.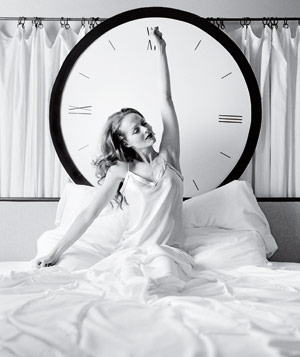 Given these, how can you transform yourself from being a night owl into a morning person? Here are some recommended steps:
Create and maintain a time journal
One of the most common reasons why some people can't get up early is that they tend to stay up late. If you're one of these people, keep a journal which details the things that you do and determine if you're spending your late nights productively. If not, then you should be willing to adjust your schedule and opt to sleep early.
To motivate yourself to get up early, you should be able to have a plan on what to do with your extra time. Are you going to exercise or enjoy a cup of coffee while reading the papers? Think about the enjoyment that you can get from having an extra time in the morning and surely, you'll be more than happy to leave that bed of yours.
 Slowly build the habit of getting up early
If you're used to getting up at around 7:30am, do not put much strain on yourself by trying to wake up at 5am. A better thing to do is to set the alarm for 10 minutes earlier each day until you reach your desired time of waking up, and get used to it.
Experience the difference that getting up early in the morning brings. Take care of your well-being so that you can better take care of your business.
If you need help in any aspect of your business, feel free to talk to one of our consultants today.