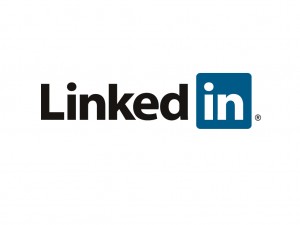 Just last week, LinkedIn has introduced the University Pages, which are basically a platform for universities to post and share information, connect with potential students and their parents and maintain communication with their alumni community. As stated by Christine Allen, LinkedIn's Director of Product Management, University Pages are "one cornerstone of our strategy to help students at every critical milestone from campus to fulfilling, successful careers."
Currently, University Pages are available only to a limited number of universities; however, LinkedIn will be giving access to more schools over the next few weeks.
LinkedIn's University Page has the following features:
Aggregated Alumni Career Information
General University Information
Public News Feed
Notable Alumni Featured on Sidebar
Featured LinkedIn Groups
It's important to note that University Pages are not just beneficial for high school students who are presently searching for the "right" university; these are also important for the implementation of the universities' marketing strategies. So how can schools effectively incorporate a LinkedIn University Page in their online marketing strategies? Here are some recommendations:
Establish and Maintain a Credible Brand
Through the University Page, you can publish important information about your school such as background, official homepage URL, student & faculty size, contact & financial information. You can also easily share announcements such campus events and notable news. Through these, your school's brand will be built, further strengthening its credibility.
Build List of Prospective Students
You can use this platform to reach out to high-schoolers who haven't made any decision on where to go to college yet. According to LinkedIn, "University Pages will be especially valuable for students making their first, big decision about where to attend college." By taking advantage of this platform's features, you'll be able to reach out to broader audience, drive them towards your website and convert individuals to applicants.
Communicate with Parents of Prospective Students
Aside from reaching out to potential students, you can also communicate with their parents through the University Page. Create a group for them where you can post contents which are relevant and interesting to them such as tuition fee details, scholarships, on-campus activities and others.
Ask Current Students to Connect with the University Page
Take advantage of your current student network. Ask them to visit and connect with the University Page, give some testimonials and post information such as the school clubs that they participate in, their favourite campus favorites, among others. Through these, your University Page can be beefed up and prospective students can be further engaged.
Connect and Re-engage Your Alumni
Maintaining consistent communication with alumni and keeping them involved are difficult tasks. Good thing, you can use the University Page to reconnect with those who have not been active in your alumni community. You can opt to create a separate LinkedIn Group for them where they can share information and experiences that are relevant to them. Your alumni can also give testimonials about the school's programs, culture and groups.