Are you planning to outsource some tasks? Bear in mind that establishing and maintaining a healthy and mutually-beneficial outsourcing relationship is vital for your business. Hence, you should avoid committing outsourcing mistakes or missteps that can entail costs or losses from your end. Here are some common mistakes:
1. Mismatch between your business goals and the provider's objectives and culture. Learn more about the outsourcing provider first before engaging in any partnership. Do some research about the company's profile, culture and the people behind it. You could also ask for some feedback from the provider's past and present clients. Always remember that the most successful outsourcing engagements are composed business goals and provider's strength & culture that
2. Outsourcing your weaknesses. Outsourcing the facets of your business which are considered "weak" in terms of key management metrics, processes and performance measures is a bad move. This is because you don't thoroughly understand that facet yet and thus, you won't be able to effectively monitor the success metrics of the outsourcing efforts.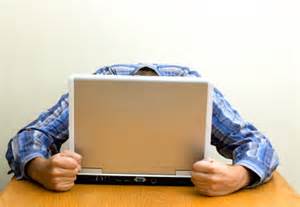 3. Not having clear and effective communication lines. When you partner with an outsourcing provider, you should always make sure that "transparency" check-ins are scheduled and done regularly.  Your roles, responsibilities and collaboration policies and processes should be clearly identified, defined and implemented. By doing these, you are ensured that the workflow is effective and efficient, and any unnecessary delays and confusions are minimized, if not totally eradicated.
4. Objectives are unclear and not measurable. Before you even enter into an outsourcing relationship, you should be able to ascertain your objectives, and have the scope of work and deadlines outlined, defined and agreed upon. Without these, your venture could encounter confusions, delays and your goals could not be met—leaving all parties unsatisfied. Make sure that the objectives that you set are clear for all parties, and establish success metrics as well.
5. Failure to address business risks or create a plan B. As a business owner, you should be able to identify, foresee and address risks that could turn into real problems. Make sure that you have contingency plans just in case your original plan doesn't turn out well. This way, your business won't be caught off guard and can respond well to problematic situations.
Avoid these outsourcing mistakes and you'll have higher chance of experiencing a successful outsourcing venture. Here's a checklist which could further help you.
If you have any other outsourcing-related questions or concerns, do not hesitate to contact us today.