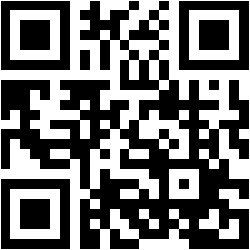 There's a new code in town. No, I'm not talking about the codes you see on your cereal boxes or chips. I'm talking about those little black and white square boxes, with squiggles and lines, which are rapidly appearing in print publications and many advertisements. These 2D matrix barcodes are called Quick Response Codes or QR Codes. It's part of a new way for businesses to connect with consumers via their smart phones.
Brief History
Actually, they're not as new as we'd like to think. They've been around for almost 20 years! Denso Wave, parent company behind Toyota, invented them in Japan back in 1994. They used them in car manufacturing plants to help them manage inventory.

How They Work
Same with the old bar code, you simply scan it. The difference is that you scan the QR Code with a mobile device that has a camera and a QR Code reader application. There are plenty of these apps available, free to download, on popular mobile devices such as iPhone and Android phones.
Once the QR Code has been scanned, it is translated into actionable information. It triggers a range of actions on the person's device such as: view a mobile website or landing page, dial a number, send a text or email, view a message or special offer, download contact details, view a Google maps location, or view a social media profile.
Applications for Marketing
As QR Codes are becoming more known to the masses and with new technologies being developed for them to be more interactive, more businesses incorporate them into their marketing plan.
These are different ways to use QR Codes in marketing to improve conversion and e-commerce targeting: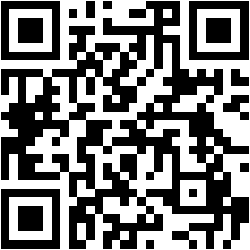 Since it's encrypted, people are curious about the purpose of QR codes. Their curiosity might lead them to scan your code and end up on your landing page.
Adding creativity to your code could make people pay more attention to it. Put them everywhere! On billboards, banners, t-shirts, business card or any other surface you can think of; the possibilities are endless!
Create QR Codes to create landing pages where you could obtain your target markets' email addresses! Since most people view these codes to be a new technology, they would most likely sign-up and be more amenable to email marketing.
QR Codes can be in a form of a URL. You can create custom messages or images that post to the person's FaceBook, LinkedIn, or Twitter accounts when they scan your code, making it easier for them to share your message such as offers or specials.
With QR codes you can also follow the effectiveness of your offline print media by making a tracking URL and embedding it in your QR code. You'll find how much traffic is generated from that particular QR code and thus knowing how effective it is.
The same thing goes for codes you put in your products. You can offer sign-ups for special discounts, contests or giveaways. You can then monitor in-store traffic as well.
Limits on QR Codes
Using QR Codes for marketing is useful but the marketing strategy that surrounds and promotes it is equally important. Give incentives. If people have a reason to scan the code, visit the link, and see what it's all about, then they will. If they don't know what it's for, or even how to use it, then it'll be pointless as a marketing tool.
Written by: Lea Serrato