Given the popularity of Facebook & Twitter nowadays, it's very easy to put LinkedIn on the side line. It's even brushed aside for other social networks, particularly in the areas of marketing and promotions.
What is important for businesses and marketers to realize is that LinkedIn is actually a powerful tool which now has approximately 200 million registered users worldwide. New features and contents are also continually being offered, such as the one-click endorsements. So how do you leverage the power of LinkedIn to increase your business' influence and reach? Here are some tips which you could try.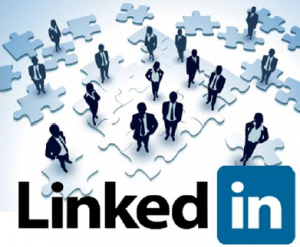 Watch the contents and tone of your status updates. LinkedIn is comprised of companies and employees who are not generally interested on what you have to say about your breakfast. Instead, publish business updates for business people or anything relevant to business or industry.
Link your business blog and Slideshare to LinkedIn. Any new article that you have in your official business blog or any presentation that you created can be shared at LinkedIn. These can increase your influence and more people will get to know about your products or services.
Join some groups. There are many existing groups in LinkedIn where you can participate and give insights or contribute ideas. Connecting in groups is actually an enjoyable experience where you get to hear a lot of ideas from different people. You can use the information that you get in adjusting your product/service offerings and strategies accordingly.
Allot some time to take a look at your LinkedIn contacts and see if there are opportunities for business there. Do not hesitate to drop a line if you see someone who has the potential to play a role in making your business grow. This simple habit will go a long way, so go ahead and try it.
Recommend only the people that you can vouch for. Giving recommendations is a great way to cultivate relationships and increase influence. However, you must be careful in this area because if you recommend people based on perceptions alone and it turns out that what you've written are actually not true of the person, your reputation can be tainted. So use this LinkedIn feature sparingly and strategically.
If you haven't been maximizing the power of LinkedIn lately, then do so now. LinkedIn is one social media tool which could help your business reach new heights.
Do you need help in any of your marketing efforts? We can help! Just contact us today.