Video Editing: To Outsource or Not to Outsource?
Publishing creative and viral contents is one of prevalent goals of many businesses today. It's one of the ways to establish brand, stand out and get on top of the competition. And one of the fun contents which could get the attention of online users, and has the potential to get viral, is video. Creating a video is not an easy task though, especially if it requires gathering of different materials and editing. Outsourcing video editing to experts is a smart thing to do, but if you're up to the challenge of creating and editing videos all by yourself, then by all means, do it. In-house video editing works even better if you experience one or two of the following:
You're so excited for your video that you can't keep your mind off it. The idea of creating your very own video makes you so giddy, that the anticipation of seeing it to completion defines your entire being.
You have insomnia so getting the video done at night is a good idea.
You need to spend some time apart from your spouse. Or from your boyfriend/girlfriend.
You love the thrill of anticipating whether your PC will crash while you put the final touches to your video.
And finally, you've got to win in the "I can make the video myself" bet that you made with your cousin.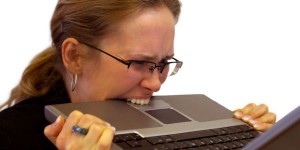 There you have it—some legitimate reasons of not outsourcing your video editing works. If, for some reason, you suddenly feel overwhelmed with the looming task at hand, feel free to change your mind and outsource to the experts instead. By doing so, you got to cut costs and save yourself from unnecessary duress. What's more, you are assured that the ones who are working on your highly-anticipated videos are highly skilled on the field, and have all the equipment and software needed.
Want to know more about our video editing service? Just contact us today.