About 2ndoffice Philippines
An outsourcing company providing solutions for your online business
In 2011, Carlo Silva was working for a privately held company in the United States as an e-Commerce Marketing Director and also had an e-Commerce business. He built a small team to support the tasks he was outsourcing, the team did so well that he had an idea to start a company that would offer outsourcing services to the rest of the world in 2012 called 2nd Office.
In November 2018, 2nd Office was acquired by Intelegencia Technologies Corporation, a United States based Technology, Data/Analytics and Cloud Infra Managed Services firm. The combined Intelegencia and 2nd Office group now offers not only world class BPO and e-Commerce services, but also a much broader set of offerings in Technology domain serving over 80 global customers in North America, Europe, Middle East, Singapore and Australia. These customers range from Fortune 500, Top 100 Resellers on Amazon and eBay, SMEs to disruptive startups.
Intelegencia has its offices in the United States, Europe, India and Philippines supported by over 550 team members across. Thanks to our clients and our workforce of smart and talented individuals, 2nd Office/Intelegencia continues to grow and aims to differentiate through technology BPO process innovation. We believe if we focus on our customers and employees, everything else will fall into place.
Our Team
Of course, with continuous growth, expanding our team is inevitable. Opportunities are not hard to come by in 2nd Office and Intelegencia, giving more room for those aspiring to learn more about the field. Here we keep up with the demands of the ever-evolving needs of e-commerce.
Should you wish to join our expanding team of world-class professionals as well as add more to your knowledge of e-commerce and the current business trends, click here to learn more about the opportunities with us.
Culture
Here at 2nd Office, we have seven values to live by:
Your success is our success – we wish to build your skill set during your stay with us. Any accomplishment on your part is well worth it to us.
Cooperate and work well with teams – As the old saying goes, there is no I in TEAM. We believe that in looking out for each other, we will all be able to rise faster rather than rise individually with no back-ups.
Create solutions not excuses – We love using the term "moving forward" because it connotes the understanding that we are here to grow from our mistakes rather than wallow in them.
Positive attitude towards growth and learning – We all rise from constructive criticism. We like to foster the idea of being open-minded here, to all kinds of feedback.
Work smarter, not harder – We believe in life-work balance for our employees. We believe that at doing any work in their own time, we can instead play harder than work harder!
Self-starter and always takes the initiative – We do not only wish to widen the skill set of our team; we also want to grow leaders who will be able to take care of other people in the future.
Create fun and positive vibes around everyone – What's a productive workplace without happy employees? Freedom to listen to music. Freedom to talk to your peers. Freedom of expression, such as in clothes. All in the right time, of course. Happy employees = Success.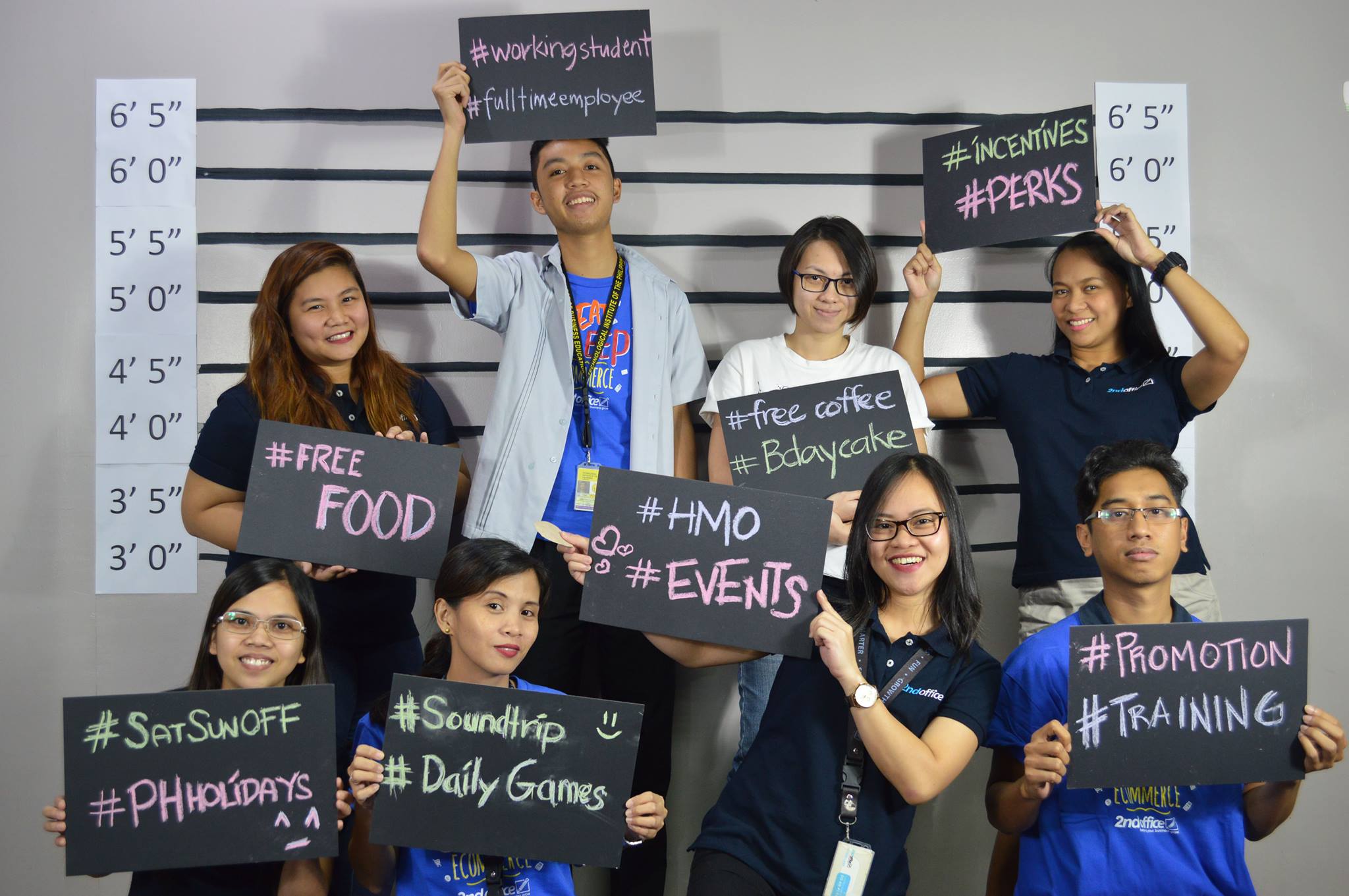 For more information and opportunities with us, please click here.