Customer Service Outsourcing
We offer customer service and support for improved customer experience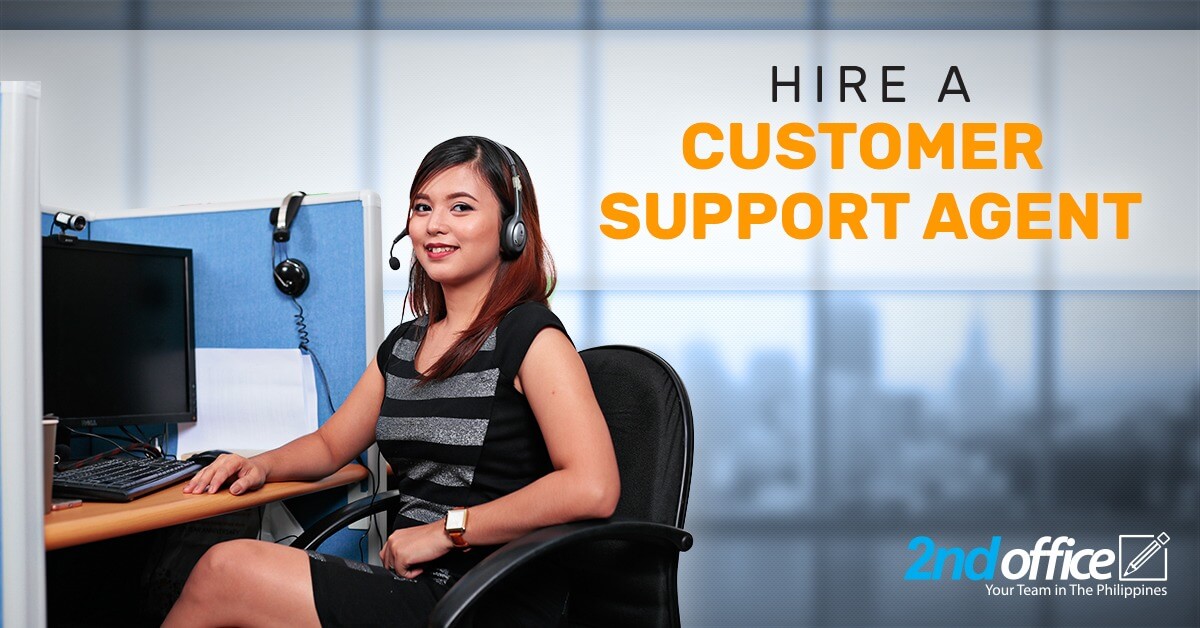 WE'RE REALLY GOOD AT THIS..OR SO WE'VE BEEN TOLD
Giving a great customer experience is critical to retaining your customers and growing your sales by the numbers. We understand how important it is to have the best people on the front line of your business, which is why we recruit only the best so we can give your customers the best customer experience possible.
Inbound Support
We offer inbound support for some of the largest online sellers in the world as well as other industries. We have our staff do an immersion with your company so they will know your products in and out and give the best customer experience possible to your clientele.
Outbound Support
Most companies don't think of doing outbound support because they don't have the resources to, outbound support is a great strategy to retain your customers and also grow your customer base. We can help you design a program for your outbound campaigns so you can grow your business.
Email Support
Email is crucial tool to managing customer relationships across all sales channels. It's also the #1 ROI generator when it comes to marketing campaigns. We are supporting major companies with their email support operations day in and day out.
Live Chat Support
They say that if you aren't offering live chat, you are missing out on more sales and higher chances of converting your customers. Studies show that there's a 15% additional order value from customers who use live chat compared to those who don't. Get a live chat operator today!
Marketplace Support
Do you sell on eBay, Amazon, Wal-Mart or other marketplaces? We can provide you with support agents that will insure your ratings on the marketplaces are top rated so you can insure 100% customer satisfaction ratings across all your seller accounts.
Sales Support
We can help you with your sales campaigns by providing experienced sales support staff for up-selling and cross-selling. Need an outbound support agent to build lead lists and qualify leads? Or maybe an inbound sales agent to pre-qualify all inbound leads for your sales team so he can focus on closing? Let us help you build your sales team today!
Social Media Support
Social Media can make or break your company overnight. Be ready by having 24/7 customer support for all your social media channels so your customers can have a peace of mind. We help clients not only build their brand on Social Media, but we also help them maintain their positive image through all sales channels.
Telemarketing
Telemarketing is crucial to any business who wants to build their sales pipeline. Telemarketing has evolved over the years and we are now supporting businesses with a strategy called cold calling 2.0, the modern day telemarketing strategy.
Technical Support
If you're a software company or in the tech industry, we can provide you with experienced technical support agents to insure that your company has top tier customer satisfaction ratings. Whether it be tier 1, tier 2, or tier 3 technical support, we've got you covered!
Customer Service Outsourcing and Why You Should Consider it?
Outsourcing your customer service shouldn't be taken lightly, you need to make sure that whoever you outsource to is the right partner for the job. I can't even count the number of horror stories I've heard from our previous clients on how bad of a experience they had with other outsourcing companies. One of them only had one internet line and no back-up power, so the client ended up losing tens and thousands of dollars within a matter of a few hours during their sales and marketing campaign, due to the power going out during a storm.
Another client of ours which is a small startup, use to outsource to home based workers and had a bad experience. Basically, the staff was pretty smart and skilled at what she did, but she was very unreliable. The staff would make excuses that she couldn't report to work, and her power or internet would be out 3-4 times a month due to where she was living in the Philippines. She would use the internet and power as an excuse, but its really hard to tell if it was just an excuse or if it was really true, what are you to do if you're half way around the world? You can't exactly check or why would you want to waste your time doing that. You should be focusing on growing your business not babysitting staff.
If you partner with us you wouldn't need to worry about power outages or the internet going down, because we have two high speed fiber optic internet lines and a backup-generator to insure that our agents will always be available to answer your customer inquiries 24/7.
So back to why you should consider outsourcing your customer service to us? Well, because…
You'll save 40-70% off operational and labor costs.
With the money you save, you can start offering 24/7 customer support which your customers will love! Most likely they'll tell all their friends and family which will turn into more sales!
Flexible plans available (Part-time, Seasonal, Full-time).
Leverage our expertise in outsourcing and our technology partners so you can become more efficient in your business.
We only hire the best for your business, because we see this as a long term partnership and want to help you grow your business. If you grow, we grow too!
We provide our clients with an operations supervisor to help manage the staff in our office, their job is to make sure that your staff is happy and performing according to the metrics and KPI's we help you set.
We also provide you with a Client Success manager to insure that you are happy with our services and will act as a single point of contact for all of our departments, they'll also help you understand how take advantage of outsourcing for your business.
Let us focus on building and managing your customer support team in the Philippines, so you can focus on your core competencies and what matters most to your business.
Contact us today to get started.