eBay Listing Optimization & Creation
We help manage your business through eBay listing creation and optimization
Overview
Here in 2nd Office, you are assured of getting the quality content that you are looking for. Our well-trained employees offer top-notch services that can help you get started on your eBay listing.
When starting your eBay listing, you need titles that are composed with keywords and item specifics that must be filled so that the buyers and customers find your items quickly and easily. Lucky for you, 2nd Office specializes in eBay listing optimization that will surely get your listing on top of the search engine.
We deal with this procedure by utilizing the latest tools and research strategies to locate the best keywords for your listings. Although we use technology to automate our way of optimizing and to elevate our performance, we check each title thoroughly to give you only the top, best, and ideal keywords. Amplifying the title character count and making changes where is necessary. We want to make your eBay business grow to new heights. Our company vows to give you exceptional and noteworthy service that will surely help your business grow and with the right partner, you can achieve all possibilities that you desire for your business.
What is an eBay Listing?
eBay is one of the top online shopping sites known for their auctions and consumer-to-consumer and business-to-business sales. Most companies known sell their products online to reach customers around the world.
eBay listing optimization is key to turning into a top-rated seller on eBay. When you search for an item on eBay, you will see the title, main image, item specifics, and the description of the item and other suggested boxes of that item. Some of the most important things that you should check and look for an eBay listing, is that the title must have the desired keywords that you are looking for. The main image for your listing is what the customers will see when they look at the eBay search. You want your main image to stand out to attract more customers.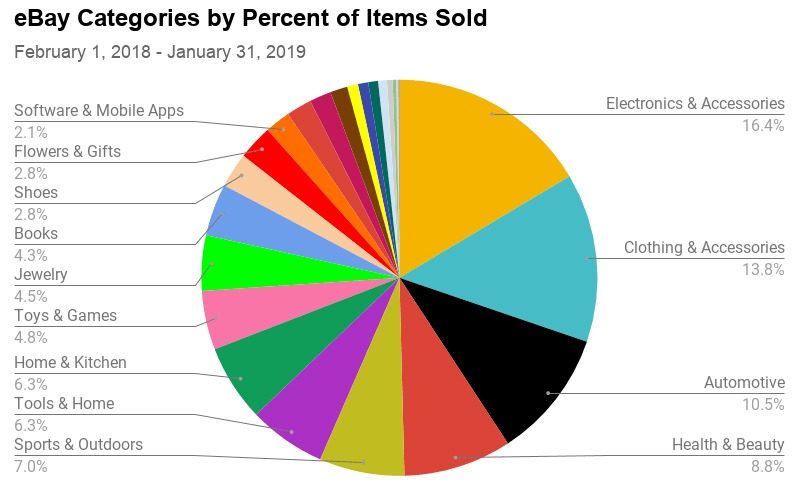 How do I optimize my eBay listing?
To list your items on eBay, you must provide data, features, and item specifics about your item. Data that includes a title, photo, description, price, payment method, and shipping information. eBay's Sell Your Item structure guides you through the steps to a create and submit an item listing.
Creating your eBay listing:
Go to eBay's Sell Your Item form by tapping the Sell catch at the highest point of any eBay page.
Complete the Sell Your Item form.
Review your eBay listing. You will see a preview of your eBay listing page. Click the "Edit listing" link if you see something that needs some changes
(Optional) To make a format from the listing, select the "Save this listing as a template" check box.
Click the List Item for Sale button to list your item on eBay and you are good to go.
Why You Should Pick 2nd Office
eBay is a big platform, especially for a small team who wants to expand their business online. With the help of 2nd Office and our team of highly skilled professionals who already worked with eBay, you do not need to worry anymore. Let us know what you want, and we will make sure you are satisfied with our work.
TALENTED PEOPLE – We are on the largest job sites in the Philippines and have an astonishing HR office. We hire the most brilliant and most capable people that are ready to take on the job we give them. We only want the best for our clients.
DEVOTION & PASSION – The people in 2nd Office are devoted and passionate with their work, especially in helping small businesses grow and expand. We strive to make sure we meet your target listings and requirements.
SHARP & WISE – eBay optimization is not an easy task, but with 2nd Office, we have well-trained people who have keen eyesight that can see everything that is needed to be done with your listing.
WE CARE ABOUT YOUR BUSINESS – We invest wholeheartedly in our work, and it's an impression of our company. When we enlist our staff, we contract depending on fundamental beliefs and ability. By procuring talents based on their skills and values, it demonstrates that they will be energetic about their work and what they do. Choose the right partner who will handle your listings.
CLARITY – We would prefer not to be only some other outsider specialist co-op to your business; we want you to consider us to be your accomplice in helping your business develop.
CONNECTION – Communication is vital to any business relationship; we want to hear what you want us to do so we can start right away. We want to listen to your comments, suggestions, and what you do not wish to see in your listing. We want to connect with you in building this trusted business relationship.
RESOURCES & TOOLS – We made sure we are equipped with effective tools and proper resources to effectively optimize your eBay listing and allow it to be on top of the search list.
Why Clients Love Us
What makes us different from our competitors and why should you hire us?
We believe that to be successful on eBay, you need to have the experience and the right type of person to handle your eBay account. Not everyone is fit for eBay, as we all know it's very tedious and hard work. Below are the reasons why clients love us and why we do what we do.
PASSION- Our passion is helping people and our companies mission is to help your eBay business grow to new heights.

WE LOVE eBay – We specialize in eBay and that's what we love to do. Unlike other outsourcing companies, all of our staff are trained to deal with only eBay and E-commerce tasks.
RESOURCES – By choosing us as your partner for your eBay business, you'll have a whole office of talented individuals at your disposal. Web developers, graphic designers, copy writers, bloggers, social media specialists, eBay data entry specialists and more!
WE CARE ABOUT YOUR WORK – We take pride in our work, and it's a reflection of our company. When we hire our staff, we hire based on core values and talent. By hiring a person based on values, it shows that they will be passionate about their work and what they do. This is very important when you decide to have a company handle your listings. Not only do they have to have passion, but they need to be able to do the job right. Without passion, there is no purpose.
EXPERIENCE – We've made the mistakes so you don't have too. By hiring us, you will not only get great people working for you, but you will also get a partner for your business. We've been doing eBay for over 10+ years and have made mistakes and learned from them. We know what to do and what not to do. By choosing us as your outsourcing company, it will be our mission to help your eBay business grow to new heights. Start saving by using us for your eBay Outsourcing today!
ENGLISH – The Philippines is the 3rd largest English speaking country in the world next to the UK and USA and has a literacy rate of 93%. English is taught in schools and is primarily used in media, the government and businesses across the country. According to Forbes, it is the #1 call center destination for English based businesses and has overtaken India in this space. According to bbc.co.uk it is the worlds budget English teacher. Clients can easily communicate with their staff here at 2nd Office!
According to GlobalEnglish, the Philippines leads the world in business English by non-native speakers.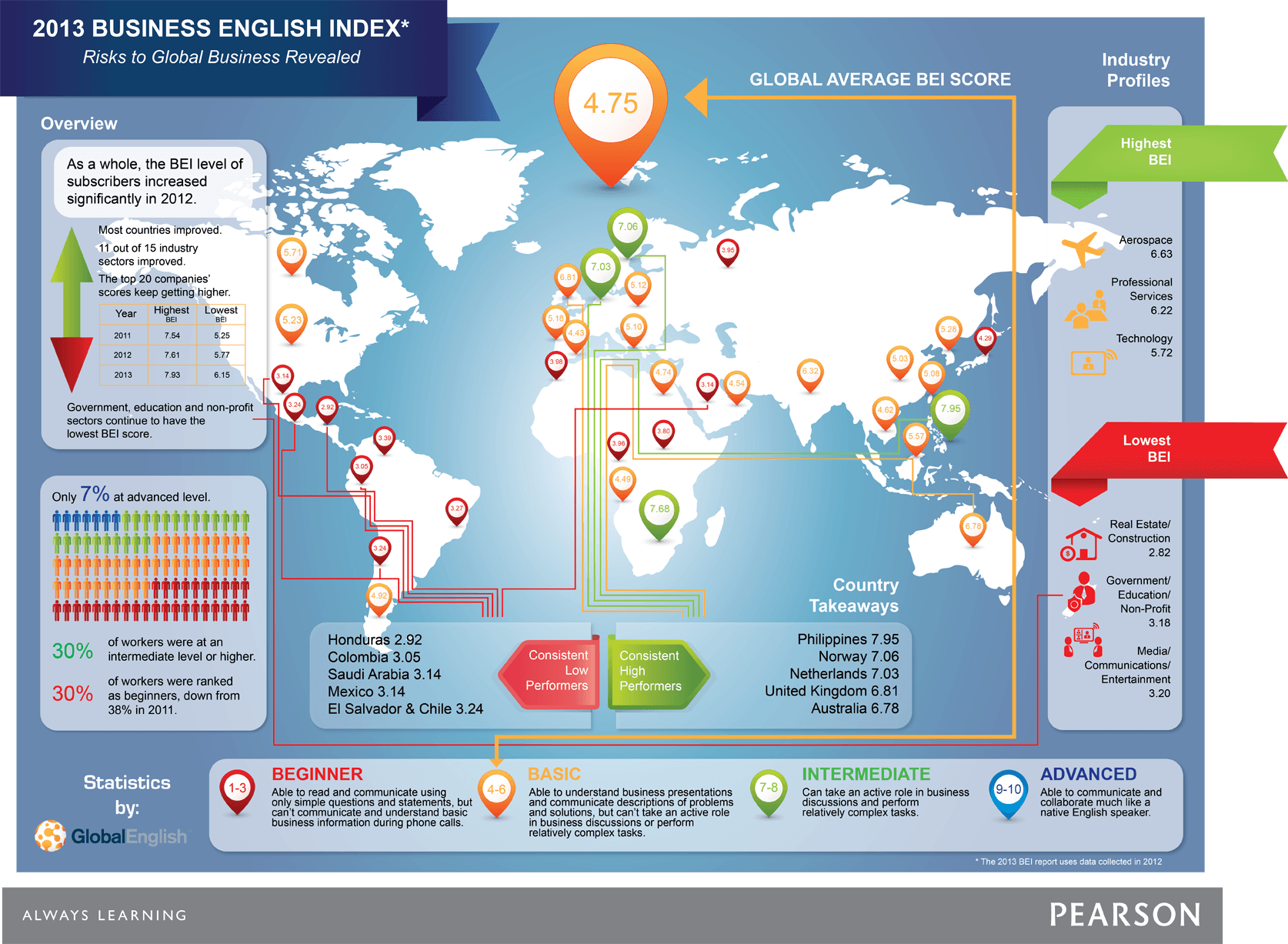 Services
Our eBay listing creation & optimization services are available through the following plans:
| | |
| --- | --- |
| Ideal for companies who need only a few people or small team to complete a task or some project without the need to hire a full-time staff. | Companies who need a dedicated staff member or team who will work exclusively for their business will benefit from our dedicated staff plans. Save up to 70% on labor costs! |
Contact Us Now
Our friendly eBay business development team is ready to analyze your eBay business needs and to inform you on how we can help you grow your company. To get things started, please contact us now to partner up with the right outsourcing company for your eBay business.