Launching a brick-and-mortar business is no easy feat, but so is starting an eCommerce brand (no matter how easy it may sound).
Several challenges come with establishing your own company in the digital world. It can be disheartening at times, but those mountains haven't stopped entrepreneurs from becoming their bosses. With the internet as accessible as ever, launching businesses has become incredibly exciting and frightening at the same time.
For starters, the tight-knit competition makes it almost impossible to establish your spot against thousands of brands who had their head start. Thankfully, you can compensate with research and the right tools.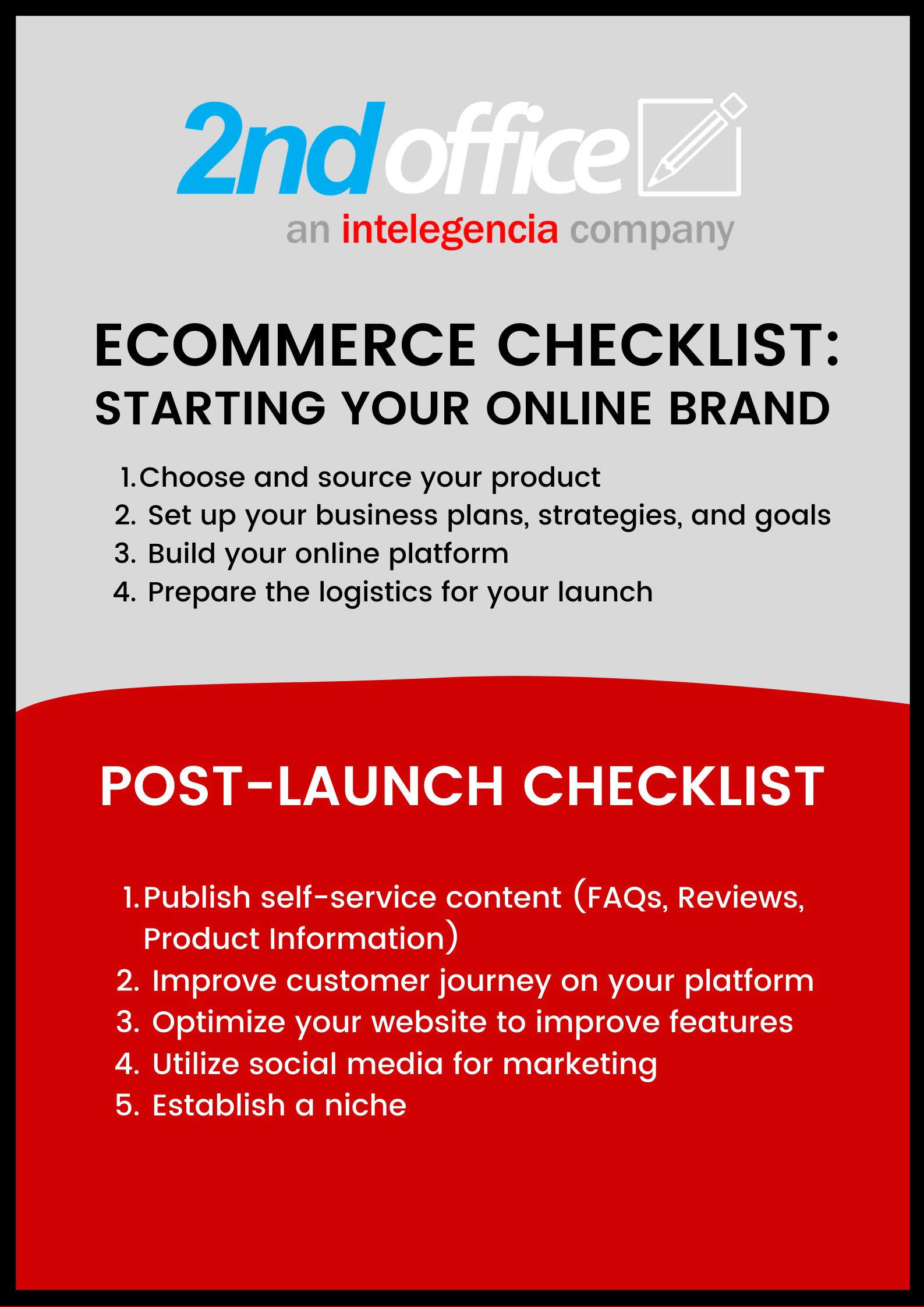 Starting an online business for dummies
There's no single absolute strategy that can guarantee success in eCommerce. However, there are blueprints from the industry's professionals that you can apply to your project. Here's a quick eCommerce blueprint for starting your business.
Step 1: Choose and source your product
The first step is to conceptualize and finalize your product. Good products always come from problems that need solutions. Start by looking at your target market and think, "How can I make their lives easier and better?"
Part of the first step is evaluating your product's potential and sourcing out a supplier. It can get quite heavy in the research and analytics part from here, but it will be worth it once you have your product pinned down.
Step 2: Setting up your business
Now that you know what you want to offer to the market, it's time to get into the specifics of your business. Craft your business plan or roadmap and decide on a name, logo, and your strategy for launching.
Step 3: Build your store
Building your store means creating the leading platform for your buyers to purchase your products and get in touch. Write compelling descriptions, shoot high-quality images, and optimize your website for search engines. You'll also want to decide on which sales channels to focus on (social media, website, eCommerce platform, and so on).
Step 4: Prepare for your launch
After you have your channel, you need to start looking at the logistics of your business. How will you ship your items to your consumers? Where will you keep your inventory? At this stage, it's also best to set up your key performance indicators (KPIs), so you can monitor the success of your launch.
The post-launch strategy
After the launch, you will now refine your long-term strategy of obtaining and keeping customers. Improve and change your strategy as you go by gathering continuous feedback from your team and your customers.
We listed a few tips to add to your eCommerce website checklist.
Customer service content is king
The best way to attract new visitors is by publishing valuable content on your page. Answer customers' concerns, share your expertise and create self-service content to lessen your bounce rate. You can also tap live chat support or display customer reviews to improve your business value and reputation.
Improve customer journey
The hardest part of running an online business is making sure that your customers proceed with their checkout after exploring your website. Around 69% of visitors leave the site without purchasing. To avoid this, experiment with your campaigns through retargeting, limited offers, and cart abandonment email follow-ups.
Optimize your online platform
Feedback is constructive in the world of business. Once you have the backbone of your page, continue to optimize it for your visitors. Check the speed, add intuitive features, and refine the visual appeal for all devices.
Utilize social media
In our day and age, "likes", "hearts", and "retweets" are great avenues to get good word-of-mouth for your brand. Social media sites like Twitter, Facebook, Instagram can help build momentum to help you launch your business.
Establish a niche
Find a way to separate yourself from the pack and beat your competitor. The best way to be effective at this is to make sure your online posts have a unique and personal voice. It shouldn't sound like it was written technically but must be compelling, informative, and relevant. Highlight your offerings and why these kinds of services make you exceptional in the market.
And lastly, evolve & innovate
Take baby steps to adapt your marketing plan, product, or business strategy to the ever-changing times. Look out for the latest trends and analyze market metrics. There's no such thing as a perfect business, but every step you take towards improvement brings you closer to better results.