By: Gerard Diestro
One of the biggest trends in technology today are smartphones.
Nielsen finds that 15% of smartphone owners in the U.S. recently acquired their handset from June to August 2013 with 61% consumers picking Android and 34% choosing iPhones. This means more people now own a smartphone and prefer to use it as their mobile handset.
Data from Nielsen also reveal that young adults aged 25-34 have the highest smartphone penetration at 81% while teens aged 13-17 are close at 70%. Those users over the age of 55 remain the minority of smartphone owners.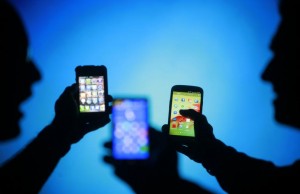 Smartphone owners today are also using their devices to access the web every day at an increasing rate. According to a report from Pew Research Center, 63% of U.S. adult mobile phone owners now use their phones to go online. This figure has doubled since Pew first started tracking internet usage on mobile phones in 2009.
"A majority of the public now owns a smartphone, and mobile devices are playing an increasingly central role in the way that Americans access online services and information," says Aaron Smith, Pew Research Center's Internet Project senior researcher.
"For many, such as younger adults or lower-income Americans, mobile phones are often a primary gateway to online content—a development that has particular relevance to companies and organizations seeking to reach these groups." He added.
The Pew Research Center findings are based on a national telephone survey of 2,252 adults age 18 and over.