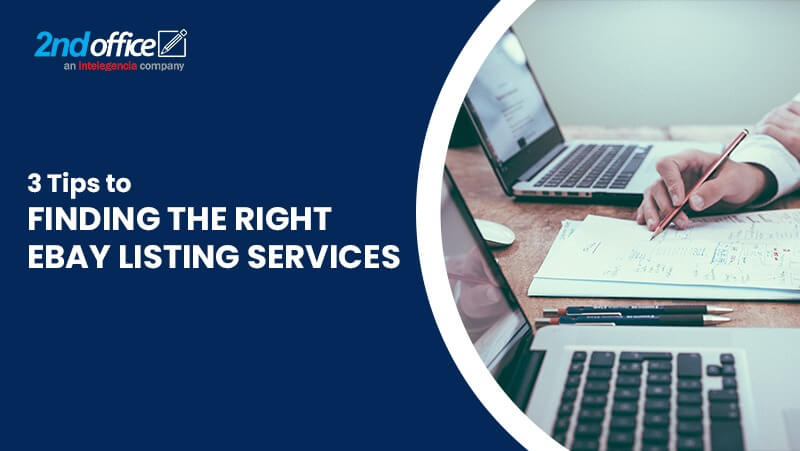 Cyberspace has become the new entrepreneurial battleground. If you're planning to start your first online store on a place like eBay—one of the largest online marketplaces in the world—it's best to hit the ground running.
One of the best ways to get started right away is by partnering with professionals who can provide eBay product listing services. This is because outsourcing an expert to take care of your product listings will save you a lot of time. However, there are also other factors you should keep in mind when getting eBay listing optimization services. With that, here are three things you should consider when you are looking for a provider that offers eBay product listing services for your online store.
Product Image Optimization
First impressions last, and they matter. When a potential customer scrolls through the pages of vendors that sell the same item, pictures can make all the difference. It's vital for your business and brand that you present the best product images possible.
When inquiring for eBay listing optimization services, ask a potential partner how they treat images. Does that partner conduct image optimization? What are their standards for product images?
Not a lot of companies pair imaging solutions with their eBay listing optimization services. If you can find a provider that does, perhaps you could make the most out of your money by hiring them as your partner instead.
2. SEO/Keyword Research
In ecommerce, every word counts. Optimizing keywords in your product listings may be the best move that you can make for your eBay store, as proper keywords can bring your store to the front and center of a buyer's awareness.
Additionally, you can't just slam key words in a product description. The words in your listings should have high intent and address your target market. Your keywords should also describe your product's best features.
When looking for a provider of eBay product listing services, ask about how they conduct keyword research and ask how they use these words in the listing. You could also ask about the software they use to search for keywords. This is because some tools are free, but aren't as flexible as paid options.
3. Writing Format and Style
Your words are the only bridge between you and your target market. This is why brand voice is a critical part of online sales. Your brand voice should also be consistent between your online store and your other digital channels.
Most companies who offer eBay listing optimization services follow a template or formula when writing titles and product descriptions. Once you've found a listing service provider, it would help if you could specify your target demographic. Ask if they can adjust their writing style accordingly. It would also be best to see samples of product listings they have done so you can gauge whether their writing formula fits your brand voice.
The number of online stores are on the rise, and this rise will probably not stop any time soon. Rather than learning the ropes now, it may be best to take off right away with the aid of an expert. Go beyond the reach of a physical storefront, and expand into this exciting digital age of commerce.