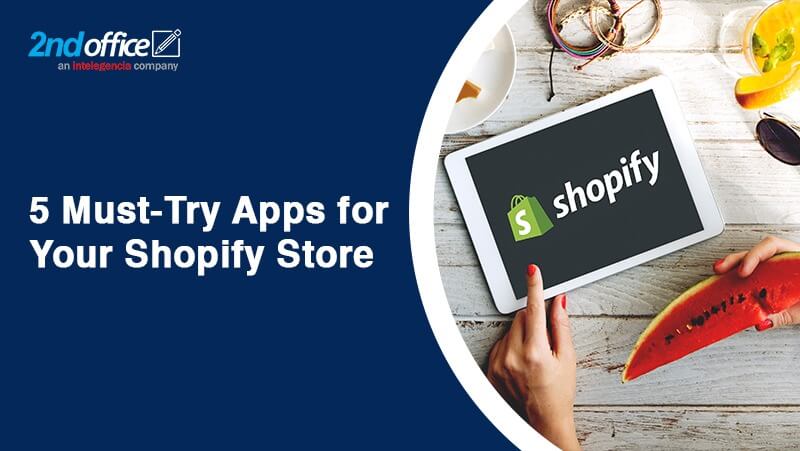 Now that you've chosen Shopify as your eCommerce platform, it's time for you to find the applications that will make your storefront more accessible to your customers.
Customer convenience is the key to garnering more sales, and choosing the best apps to use for your Shopify account can be very helpful in achieving this.
Shopify offers several apps that can be used for a variety of purposes, from customer service, sales management, and even improvements on your store's appearance. This is to ensure that users have enough tools to make product listing and selling easy. Moreover, Shopify and Shopify Plus users can simply add apps for free on their page to start using them.
Here are 5 Shopify apps that you should give a shot:
SHOPCODES
It's a trend nowadays to find everything online by scanning codes. Shopcodes by Shopify allows you to create scannable QR codes that can link your customers to your products online. You can add incentives to your QR codes and boost your shop's traffic and sales by printing QR codes and including them in your product inserts or other ad materials.
LAUNCHPAD (Exclusive for Shopify Plus Users)
Easily organize your product launch schedules, discounts, or anything that your Shopify store is about to offer with Launchpad. This app helps you schedule your store events by allowing you to set up campaigns and track their progress via the app's dashboard. This is perfect if you want to launch a barrage of new products or when you have consecutive limited time offers to your customers.
SHOPIFY INBOX
Customer service is an important factor in any business, and this app can help with that. With Shopify Inbox, you can customize your online chat, send products and discounts to your customers, and even send automated messages and continue the conversation over email. You can also connect this app to other messaging platforms like Facebook Messenger so you can manage your customer queries evenly.
BUY BUTTON CHANNEL
Buy Button Channel lets you customize buttons and copy the HTML code to any social media platform or to your emails. You can easily promote your products by adding a buy button on another website or blog that has a huge audience. This tool also allows you to make quick links that will conveniently direct your customers to the checkout page.
PRODUCT REVIEWS
Product Reviews lets you add a customer review feature and gives your customers a chance to share their experience with the item or service they bought from you store. Because reviews help with SEO optimization, this feature may also enable you to improve Google search results and in turn, increase your sales.