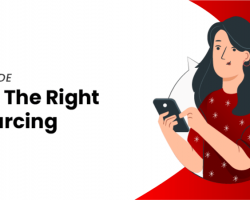 HR outsourcing solutions are nothing new. Many businesses, especially bigger companies, contact a third-party service provider to handle a portion of their HR department's functions. Typically, these tasks include recruitment and payroll.
Why do companies outsource?
The main reason for outsourcing is to save resources for more critical functions, such as business expansion and customer service. Another advantage is time and cost savings. When companies allow their outsourcing partners to handle the nitty-gritty of HR, they save a chunk of costs that would have been spent on infrastructure and labor. The lessened load on their departments also frees up a bulk of their time (which translates to revenue or loss in business).
Alongside the savings, companies who outsource don't need to worry about compliance requirements and keeping up to date with new labor laws. Entrusting these to HR professionals' hands will safeguard both the company's and its employees' rights.
Outsourcing services and when you need it
HR outsourcing solutions don't follow a "one size fits all" rule. Instead, it's crucial to decide the type of outsourcing service your company would most benefit from. 
1. Professional Employer Organization (PEO)
Under a PEO, employers outsource all of the HR functions to a third-party provider. The services include benefits, compensation, safety, training – basically the entire workforce management. Consider it as a partnership between the business which handles operations and the outsourcing company which acts as the employer.
When to get PEO services: PEO is a good option for small business with ten employees to medium-sized business with around 200 employees. 
2. Employee of Record (EOR)
EOR and PEO are almost the same. Both involve allowing the outsourcing company to act as the employer on record. EOR also puts all of the HR tasks under the care of the third-party business. The difference is that for EOR, the employees managed by the outsourcing company are self-sourced workers. In other words, these are the temporary or contractual employees who are not permanently employed by the company.
When to get EOR services: EOR is best for companies who consistently sign contracts with freelancers and don't have the resources (or prefer not to) to manage the added workforce. 
3. Temporary Staffing Service
One challenge of HR management is dealing with absences, tardiness, or unexpected leaves. Temporary staffing service is one of the HR outsourcing solutions that fill the gap by assigning temporary employees to business who need labor for specific projects or special work.
When to get temporary staffing services: Companies who don't want to hire temporary or seasonal employees could outsource recruitment and administration to a temporary staffing services provider.
4. Human Capital Management
Human Capital Management companies provide outsourced services based on the client company's requests. It can involve only payroll processing or a combination of recruitment, onboarding, and attendance tracking. Client companies choose which tasks to outsource while still retaining their "employer" status.
When to get human capital management services: Human Capital Management is for companies who want to remove a load off their HR and payroll processing teams without entrusting their employees to a different management team.