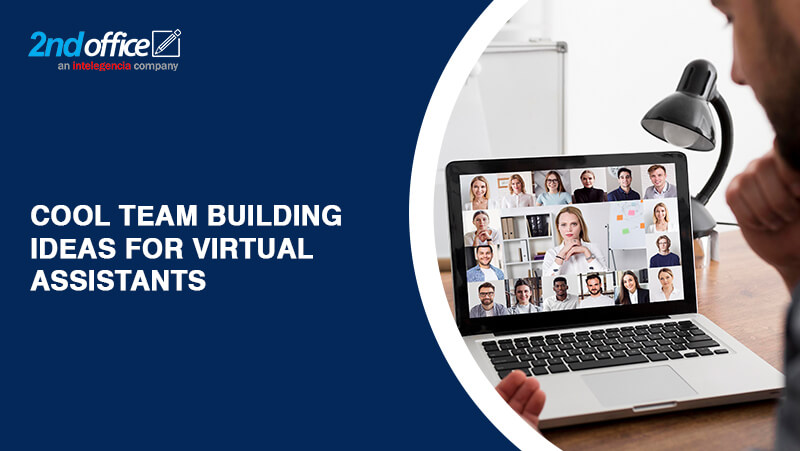 According to studies, employees who have formed close-knit relationships with their colleagues are 50% more satisfied with their jobs, while those who have an office best friend are a whopping 7 times more engaged at work. Unfortunately, a strong sense of camaraderie among a team of virtual assistants can be difficult to establish. After all, your VAs are probably dispersed all over the planet, so bringing them together for a fun-filled day of team building might be impossible.
Don't fret, because there's always the virtual option. Here are a few icebreaker ideas that are guaranteed to boost your VA team's communication, collaboration, and camaraderie.
Rose/Thorn Virtual Icebreaker
This is a great way to establish rapport at the start of a team huddle. Each VA is given a minute to share their Rose (any recent positive experience that made them feel happy/grateful) and a Thorn (a challenge or a hardship). These could be work-related or not. Letting them share these experiences allows them to express their vulnerable side and hopefully encourages timid team members to be more open and participative.
Virtual Murder Mystery
One of the most fun and interactive online games we've ever played, Virtual Clue Murder Mystery is specifically designed for remote teams. This game is perfect for developing analytical and critical thinking, problem-solving, teamwork, and collaboration. Players are divided into two teams and must work their way through case files and clues to find out who has the biggest motive and means to murder Neil Davidson.
Link: https://try.outbackteambuilding.com/ap-virtual-clue-murder-mystery/?utm_source=snacknation
Tiny Campfire
Tiny Campfire is essentially an all-digital version of a camp night out and a surefire way to strengthen your team's bond. The game involves video conferencing with your team and swapping spooky stories for an hour or so. You can go all out in terms of campsite decorations and attire, and even roast some s'mores (optional for obvious reasons). You can even play some card games if time permits. This activity creates unique shared memories and good vibes minus the need to bring out the mosquito repellant.
Virtual Trivia Game
Trivia Games are always fun and bringing it to your next virtual team building promises an endless supply of laughs and screams – or simultaneous laughing and screaming. You could score individually or split your team into two. To test your VAs' general knowledge of the world, click the link below, or go ahead and Google a more niche set of questions, one that would really bring the ruthlessness out of your team.
Link: https://thoughtcatalog.com/samantha-newman/2020/03/250-best-trivia-questions/
MTV Cribs: Remote Tram Edition
Remember the classic '90s show on MTV where celebrities gave us an inside look of their homes? Since your team of virtual assistants might not be able to meet face-to-face or visit each other's houses, why not have each give a grand tour of their homes, MTV Cribs-style. This could be done at the start of a Zoom meeting, or you can go all-out with video recordings complete with fun camera work and editing. It's guaranteed hilarious plus you'll get a better understanding of your team's individual personalities.
Just because your VA team can't meet doesn't mean there's no way to bring them closer together. And don't think of virtual team building as a waste of valuable corporate time. Fact is, they're critically important in the success of businesses. So, go ahead and do these icebreakers to boost team morale and build stronger connections.