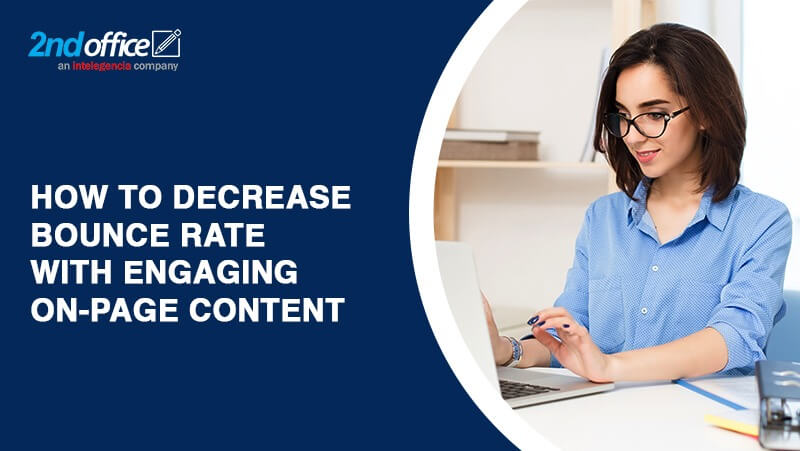 It is a known fact that most people have short attention spans, especially internet users. So, unless you grab them figuratively by their necks or at the very least keep them interested with some engaging content, chances are they'll be leaving your site quicker than you can say "get a chance to win…"
A low bounce rate creates a domino effect. While your site may attract a large volume of traffic, if your audience doesn't stay there for very long and do anything of actual consequence, this could mean an unmitigated disaster in terms of conversion and sales.
Don't fret. Below are five key things to bear in mind when producing engaging content to decrease your site's bounce rate.
Make Sure That Your Content Is Relevant
If your website's supposed expertise and niche are all about the latest in technology, readers would find it very confusing if there's suddenly an article about makeup. Know who your target audience is and build your content around them. Also, make sure to speak their language. While targeting keywords should always be a top priority, consider the overall copy on your site first as well as content on other sites that could potentially link to you. Ensuring consistency will allow your site to rank organically. Moreover, only relevant sites that are also a part of your niche would link to you, hence building credibility.
Constantly Update With High-Quality Content
The perfect recipe to yield the best ROI is to constantly update your site's content. Keeping it fresh with a slew of articles, blogs, and other relevant writeups will generate more leads. But keep in mind to post high-quality content. As the saying goes, quality over quantity. Ask yourself the following questions: Do you think your content would make visitors keep reading? Does it thoroughly and satisfyingly answer the question that your visitors are potentially asking? Are the pieces of information given relevant, concise, and easy to digest? If the answer to these questions is a "yes", then go ahead and post.
Keep Your Site Visually Striking
Keeping your audience engaged can also be done through your site's visuals. Research shows that aesthetic appeal, aside from being effective in grabbing users' attention, also greatly impacts consumers' purchasing decisions. Entice them with an amazing website design and next-level product photography to make sure that they'll click the "buy" button.
Limit Ads
A surefire way to make users bail off your website is to bombard them with an onslaught of ads. People generally detest seeing them, especially auto-playing videos. It won't matter if you have top-tier content and a beautiful interface if you'll just ruin the user experience with far too many ads. Of course, we're not persuading you to completely put them away from your website. After all, the average conversion rate for pop-ups is 11.09% which is a very good figure. Just remember that too many ads would lead to high bounce rates.
Having a high bounce rate doesn't bode well for your site and business's success. The key Is to provide engaging, fresh, and high-quality content, as well as a visually impactful site design with a minimal number of ads popping up and playing.