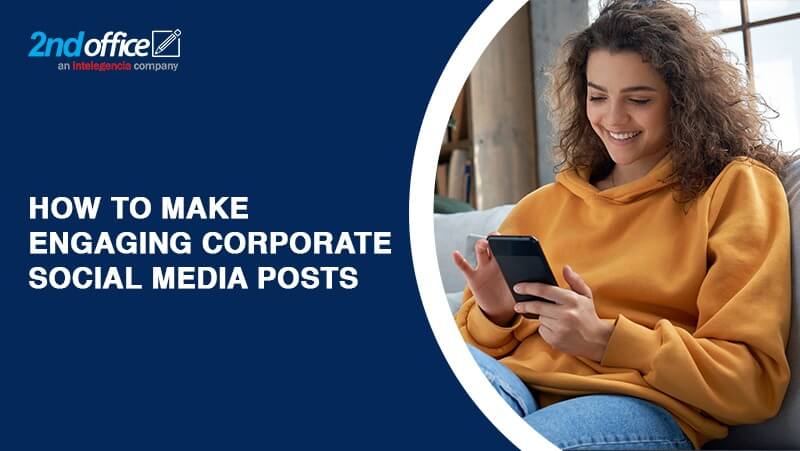 While your business pursuits take on a very serious tone, the way your customers perceive your brand does not necessarily have to. Crafting fun and engaging social media content is what some of the biggest brands aspire to do. Put yourself in the consumers' shoes. You do want to follow a business that not only offers quality products and services, but also presents its brand in a creative and humorous way, right?
So, how do you make your corporate social media posts anything but dry and boring? Here are a few tips to keep in mind:
Make It FUNNY
As long as it goes with your brand voice, you may want to add a bit of tasteful humor to your posts. You don't have to go all out like, say, Wendy's hilariously shady Twitter roasts (although those snarky comebacks did win people over), but posting the occasional lighthearted content that can provide a chuckle or two could be good for your business.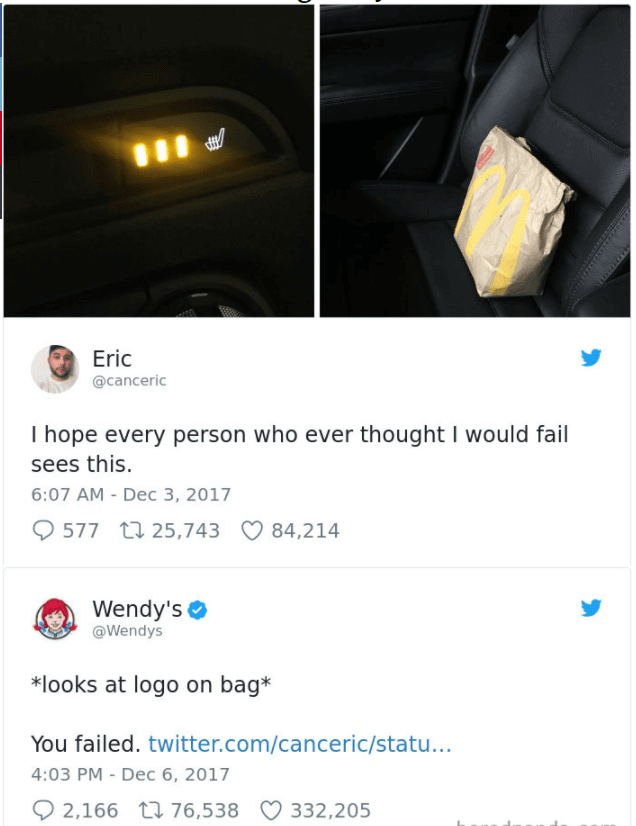 Toilet paper brand Charmin proves, well, quite charming whenever they incorporate the funny in their posts, like the Tweet below. So, don't hesitate to put out witty one-liners, puns, and meme-worthy photos. The amount of engagement afterward might surprise you.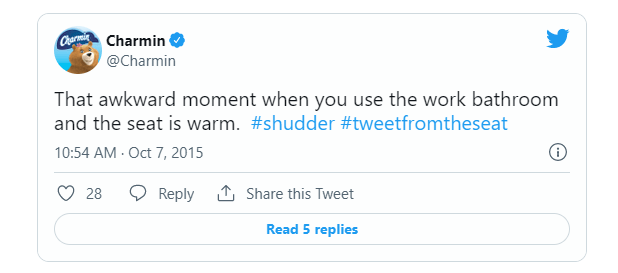 Have a Trademark Brand Color
Some of the most successful and instantly recognizable brands in the world have a trademark color scheme, one that they use not just on their logos, but on all advertising materials, as well. For example, red is for Coca-Cola, Amazon has black and yellow, and Facebook's is blue.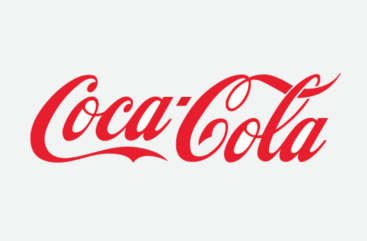 If your business hasn't decided on your brand color(s) yet, it's time to sit down with your team and choose your primary, secondary, and tertiary colors. Remember, having too many colors might confuse consumers and harm brand recognition. Also, choose colors that aren't drab. If your brand colors are anything less than eye-catching, chances are readers would just scroll past them.
Be Helpful While Promoting
Naturally, your number one objective when creating social media posts is to promote your business, but making consumers feel that you're genuinely being helpful makes for even better advertising. Try to provide some thoughtful insights, tips, or information while organically marketing your product or service. For instance, if your business involves cleaning products, you might come up with a post about the best way to disinfect your home, something very relevant today.
Use High-Quality, Custom Visuals
Nobody would give a double take at poorly taken pictures or videos. Entice consumers by posting impressive, visually striking images that are not heavily filtered, otherwise, they would doubt the authenticity of your products. Customize your visuals, as well. If your business is currently having a sale, it's best if the image also reflects this. Who wouldn't like seeing a huge 50%- off splattered on an ad? And play around with formats. While videos are the best-performing Facebook campaigns, try to mix things up with photos, info graphics, text, gifs, memes, blog posts, press releases, links, et cetera.
Reel Them in With an Awesome Headline
If done right, your post's headline will do most of the work for you. After all, 80% of people read headlines, while only 20% read the main body. Make sure that that you create a catchy headline that also provokes your readers' curiosity! Also, as we mentioned in tip number 1, do not hesitate to sprinkle a bit of humor to spice things up.
There are plenty of surefire ways to make your social media posts fun and engaging. It all boils down to being creative, catchy, and occasionally crazy. Observe some of the top brands, try to emulate what they do, and don't be afraid to toy around with your ads. Who knows? Your next post might go viral and do wonders for your business.