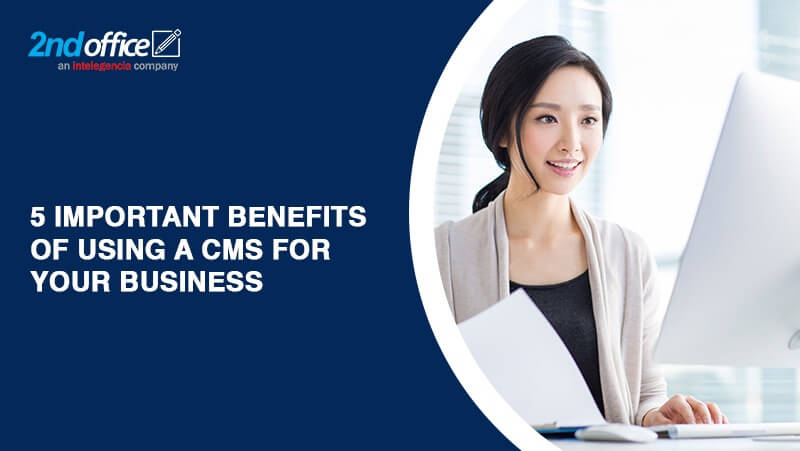 The best way to solidify your business's online presence is through a website. Nowadays, it's a business necessity. Your customers rely on your website to check product information, shop, or even talk to you and your staff directly. But running a website can be quite painstaking, especially if you don't possess a formal technical background.
That's why investing in a CMS (short for Content Management System) is crucial, particularly for business owners who don't want to hire additional personnel like a web programmer to help maintain a website. To put it simply, a CMS is an application that allows you to produce and manage a website with relative ease, as well as publish content on a regular basis. Here are 5 reasons why investing in a CMS is never a wasted expenditure.
Ease of Use
A CMS's biggest strength is its user-friendly nature. With a CMS, learning how to upload text and images or edit files on your website is relatively easy to grasp. It even makes more advanced stuff like updating the website, as well as distributing and making content searchable, retrievable, and reusable comprehensible for the non-technically minded. Subsequently, you don't need to spend too much time or money training team members on how to use a CMS. If you're adept at using word-processing software, you'll find the transition to using a CMS a walk in the park.
Improves Collaboration
A CMS allows you to grant permission to team members who you want to provide input on your website. Their input can range from adding product pages to writing and publishing content. A clear role designation improves the workflow and further creates a collaborative environment.
Security and Accessibility
Risks in cybersecurity will never go away, but frequent site maintenance will ensure that your website remains secure. Thankfully, a good CMS has simple workarounds to prevent security issues, like regular software and plugin updates. What's more, a CMS is accessible virtually anywhere, so any authorized user can work on your website's content remotely or on the go as long as they have access to the internet.
Design Changes Made Simple
Want to create changes to your website's layout or overall design? CMS makes this easy for you. Since design and content are two different entities with separate processes, altering your site's physical appearance will still leave it functioning.  What's more, changing one aspect in your site's design language would automatically affect the rest, creating a more consistent aesthetic that's great for branding.  
Total Control
Having access to your own website without having to rely on a third-party vendor means total control. When content is outdated and you want it unpublished, just log in and remove it yourself. You'd also be able to check progress in real-time, assign tasks, and customize the site as much as you want – the possibilities are endless.
A CMS has the power to streamline and simplify the way that you run your website, allowing you to focus on improving your business. It's a worthwhile investment, especially if the business you're running is medium to large scale and you have plenty of products to offer. However, you might not need one if you own a small-scale enterprise – a social media page would suffice.