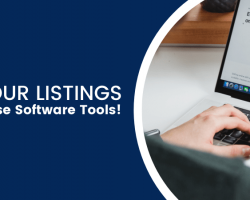 To be an effective seller, business owners must not only focus on eBay keyword optimization services, but they should also be well-versed with the numerous eBay software tools available in the market. These tools increase efficiency and business performance so entrepreneurs can maximize and boost product rankings.
We sourced out six tools that are frequently used by eBay sellers for ebay product listing services that are proven to show outstanding results.
Seller Hub
Exclusively for eBay, Seller Hub is a favorite among users on the website. With its easy to navigate interface, sellers can easily set up and edit their product listings and make sure it follows along with eBay's policies and guidelines. It can provide business insights and data such as sales history and performance, while streamlining the account management process. Base service is free with additional payment for added subscriptions and is currently only available for U.S sellers.
2. Solid Commerce
For sellers on various platforms, Solid Commerce is the perfect tool for multichannel listings. In this software, sellers can easily create and edit product listings. EBay listing templates and kit listings are also available so entrepreneurs bundle packages for a more efficient workflow. Solid Commerce pricing and subscriptions start at $499 monthly.
3. Channel Advisor
A distinguished name in the field, Channel Advisor is one of the first that comes into mind with the mention of multichannel listings tools on eBay.  With a wide a variety of functions, Channel Advisor helps users reach their full potential by providing them with the right tools and assistance to further boost their stores. The extensive list of features includes compatibility listing, duplicate listing processing, and eBay automatic matching. Channel Advisor charges per setup and additional expenses will depend on the earnings of the seller. 
4. SellerActive
SellerActive is a multichannel management solution to aid sellers with their businesses on various platforms, such as Amazon, eBay, and Walmart. Features include listing creation, inventory and order management, listing imports, automated repricing, bulk listing and Amazon photo import tools. Subscriptions start at $79 monthly with no trial period.
5. inkFrog
With over a million of listings and more than hundred thousand sellers, inkFrog remains to be one of the frequently used listing tools among eBay sellers. InkFrog offers multiple features such as cloud storage that automatically gives access on listing data with quick search and filters, auto deactivating when items are out of stock, auto relist and multichannel listing that lists products in various platforms and template creation to keep contents well organized across channels. Basic package starts at $11 and advanced package for $79, with two weeks trial period.
6. Kyozou
Kyozou is a certified solutions provider certificated by eBay, making it the most ideal software to monitor and keep users updated with its latest upgrades and developments. With Kyozou, sellers can easily manage multiple selling profiles with the same account to handle inventories and conveniently setup listing profiles for auctions. Other notable features include eBay motors integration, bulk listing edits, relist and auto listing, automation tool, fitment tables catalog and eBay motors fitment compatibility to easily sell various auto parts in the market. One way to know if you have successful and well-written product listings is by simply looking at sales conversions. If you have a high percentage of converting viewers into making a purchase, then chances are you are doing a pretty good job. Entrepreneurs must understand that there is more than what meets the eye when it comes to listings, so they must take the time to learn and understand every aspect so they can achieve their business goals and objectives. Make modifications and make use of eBay keyword optimization services to create compelling content and use it along with eBay product listing services to produce foolproof, effective, and appealing product ads and descriptions.