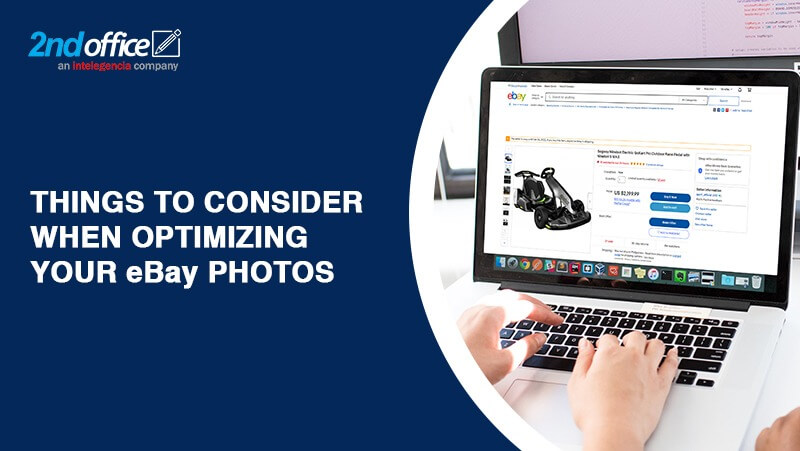 When shopping on eBay or any online merchant, we're pretty sure that the first thing you notice are a product's images. After all, most people are visual learners; we respond well to something that's visually impactful. Ask yourself this: Which will more likely grab your attention, a product with images that are grainy and poorly captured, or something that screams professional and good quality?
While keyword optimization is crucial in making sure that your page ranks high on eBay's search engine, image optimization is equally important. Outstanding product photography can make or break your brand. Here are some things to consider when optimizing your image SEO.
Technicals
eBay allows you to upload a maximum of 12 images, and the photos should not be smaller than 500 x 500px or larger than 12MB. Your images should also be either in PNG, JPEG, or GIF format to avoid possible issues. The primary photo should only be of the product itself: No unnecessary borders, watermarks, logos, or other text or information that you can just include in the product description.
Stick to Six
While 12 images are the maximum, we recommend that you only upload 6. This includes shots of the product from different angles: front, back, sides, top, bottom, etc. Nothing redundant. You don't need an entire carousel of images to make your product stand out.
High Resolution Is Key
Customers can be quite nitpicky so it's best to enable eBay's Zoom function so they can peruse your product thoroughly. You can upload images with a resolution higher than 1000 x 1000px so be sure to use a color-accurate camera. When shooting the product, ensure that your setup is well lighted to capture a decent number of details.
White Background
A white background is ideal if you want to make your product pop. You can opt to use white paper as your background, or clean up the images post shoot by using Photoshop.
No to Stock
Refrain from using stock photos, especially if your item isn't brand new. Capture scratches and flaws that are noticeable, as well. As the saying goes, honesty is the best policy.
Nailing eBay image optimization can be tricky, so observe successful competitors and try to pick up a habit or two. Good luck!