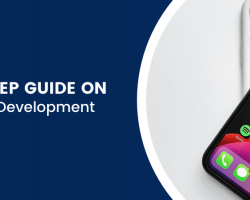 With various fun and trendy applications popping up in the market, more and more programmers wish to try their luck in application development. But programming and mobile app design services is going to take more than just a few bright ideas for it to succeed. The commitment and the amount of hard work it requires can be very challenging, even for programmers.
But not to worry, we'll walk you through this and guide you every step of the way so you can achieve your goal and successfully develop an iOS application.
Generate Idea
Every plan starts with an idea. Be creative and come up with something unique and quirky that will set your application apart from the existing software we currently have in the market. This will give you the edge and help you stand out in this diverse and widely competitive field. If brainstorming is a task you find difficult, you could start with something simple and then slowly build it up by adding additional features and functions. You should also determine the vital info of the application such as: the target market, its features and objectives, future competitors and so on.
2. Market Research
Doing market research is a vital part in iOS application development services as this will show and pull data of the demand in the market, how you can better improve your functions, design, marketing and will give you a clear idea of your competitors and how you can appeal more to your target audience.
3. App Wireframe
App Wireframes will bring your ideas into life. This will serve as a blueprint and give a structure to your plans through application sketches or layouts. The mobile app design services' main objective is to create a visual representation of the app's functional requirements, user experience, interface and overall print design.
4. Development
The development phase is where the application will finally be produced and created. This includes several tasks and stages such as programming, coding, preliminary testing and many more. It is further divided into three major parts: the backend, the API, and the front end of the mobile app.
5. Testing Phase
Once the app development is done, it is only necessary for it to enter the testing phase. It will be run and monitored by developers to further evaluate its performance, transition, security, and debugging. If it encounters any problems, developers can automatically make tweaks and adjustments to provide users with a better enriching experience.
6. Application Launch
After adjustments and several testing, it is time to launch the application into the App Store. You can accomplish this by simply submitting an application and wait for Apple's approval. This might take a couple of days or even a week or two.
Final
Don't forget that the application launch isn't the end but is merely the beginning of your journey with application development. You must constantly optimize and upgrade your mobile app design services along with its functions to grow and increase your audience to achieve better results.