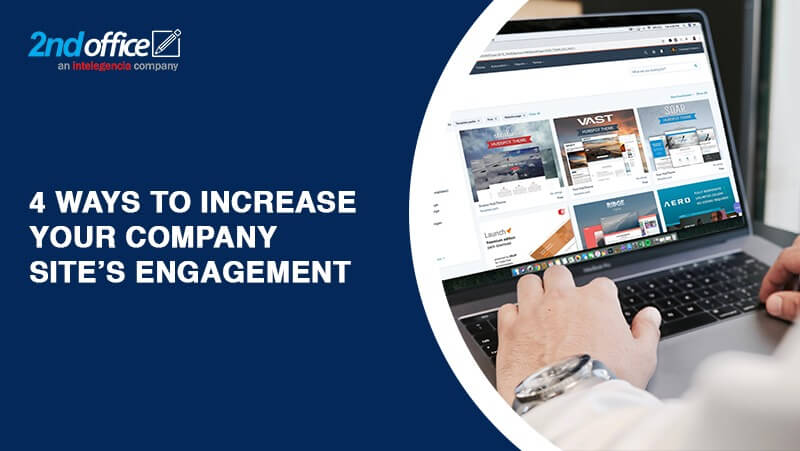 Today, nearly everyone on the planet owns a phone or a computer (or both) and has 24/7 access to the internet. With such unparalleled access to the web, the real challenge is getting people to click on your website and ensuring they stay there. This is where user engagement enters the picture.
User engagement is critical to earning more leads and revenue. This means getting visitors interested enough in your website to read its content, interact in your forums, or do what you actually want them to do, which is to buy what you are selling.
So, what are the ways to increase your company website's engagement? Truth be told, there isn't a perfect recipe for this, but here are a few things that might help.
No Lags, No Problem
Probably the most foolproof way to make sure that users linger on your website is to guarantee that it loads fast. Even a nanosecond of delay can make a sea of difference on whether a person would want to stay or leave. You can have the most beautifully constructed website on the whole worldwide web but if it takes forever to load, it might as well not exist. Try to use Google Analytics' Site Speed for recommendations on how to boost your website's loading time if it lags a lot.
Keep It Simple
While you may understandably want to squeeze in as much content as possible on your website, remember this basic rule: The simpler, the better. A huge archive of content is fine, as long as it's well-organized and won't make users' heads spin when they look at it. A minimalist look is the best way to go, paired up with amazing imagery and easy-to-read text. Think Apple's website and how everything looks sleek, stylish, and simple.
You also don't want to fend scare off users by making your website too complicated to navigate. A few clicks should be enough to let them land on the exact page that they want.
No Broken Links
There's nothing more annoying than a link that doesn't work. Make sure that your website's link structure is sound and works seamlessly. Take time to check your site's links first before publishing and make sure that the anchor text is relevant to the landing page.
Create Killer Content
While it's been found out that most users don't mind reading lengthy, 1,000 to 2,000-word articles, under no circumstances should you smash them with a solid block of text. People like to read and will read lengthy pieces of content, as long as they're broken up into bite-sized chunks.
Also, please do away with fluff. Make sure that your materials are informative, concise, and valuable. Don't stretch them unnecessarily just to hit that word count. Finally, optimize your content by making them keyword-rich with plenty of relevant pictures and videos.
Take a serious step back and try to observe why your website's user engagement is not up to par. Maybe it's time to face the harsh reality that your company's site is cluttered and cumbersome to navigate, or that your content just isn't good enough. But don't get disheartened. Get to the bottom of the issue and try to fix it.