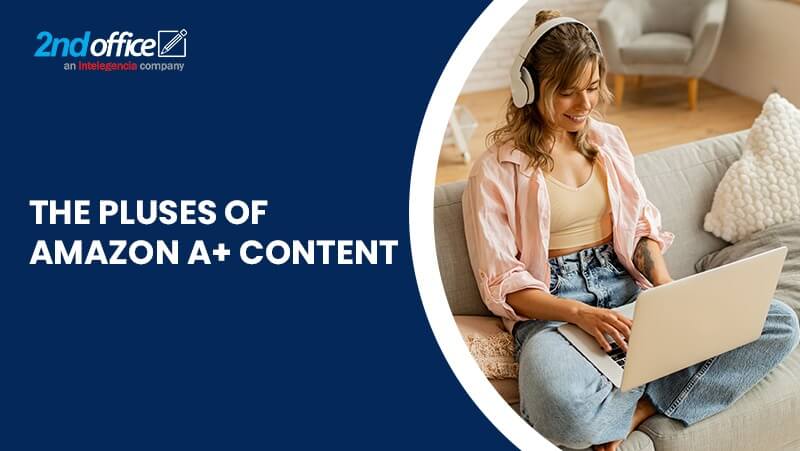 Shopping has never been as easy as it is today. We can now scroll through entire catalogues of merchandise all from the comfort of our living rooms. But along with the rising popularity of online stores, competition is also getting tighter. If you're looking to get ahead of your rival brands, then maybe you should step your game up by using Amazon A+ Content.
Formerly called Amazon EBC Service, A+ Content aims to help brands showcase their products by giving you flexibility on what you could feature in your product page. Without Amazon A+ Content, your product descriptions can only feature plain text — not the best strategy if you want to stand out in a crowded market.
Amazon A+ Content can help get more traffic and, ultimately, more sales. Here's how.
A Stimulating Customer Experience
Reading essays can be fun, but not in shopping. Online selling is heavily visual. By using Amazon A+ Content, you can change your wall of text into a creative collage of information. It lets you use quality photos and videos that better emphasize the features of your product, thus attracting customers and developing trust.
Better Conversion Rates
In a 2018 study, Amazon analyzed the performance of 173,000 ASINs in the US over the course of three months. The results of this internal research showed that the then-called Amazon EBC service increases sales by an average of 5%. Some agencies even reported up to 30% in conversion rates.
Your results will still depend on the design and quality of the product descriptions you create. But taking advantage of Amazon A+ Content can really help you stand out from the rest.
Better Mobile Integration
With more than half of eCommerce sales expected to take place on mobile devices in 2021, this is becoming an increasingly important benefit.
On mobile, Amazon cuts the product description short and shoppers need to click further if they want to read more. But with Amazon A+ Content, your listing is automatically optimized for mobile devices. Visitors will see your entire product description without needing to click more.
This creates a better user experience, meaning visitors will stay on your listing longer—increasing the chances of a purchase.
Using Amazon A+ Content for your product listings is one of the ideal ways to get more customers and boost your sales. This also lets you distinguish yourself from your competitors and build trust among your buyers. All it takes is the right knowledge and skill, and you can stay a step ahead of the competition.