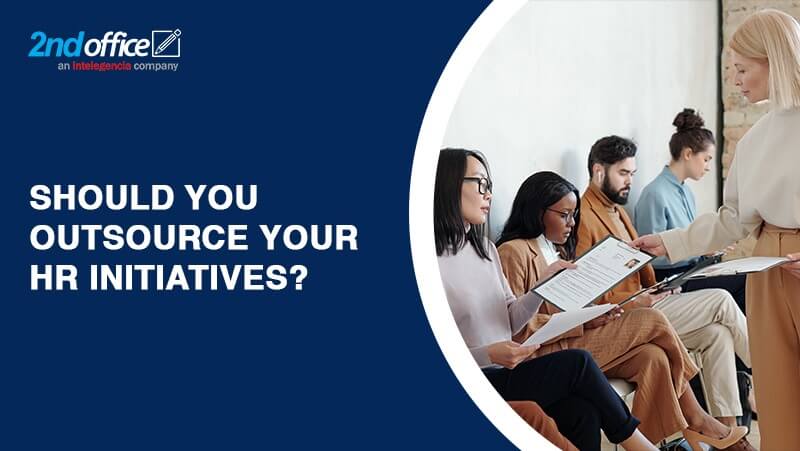 Human Resources is one of the aspects that many growing businesses overlook. Obviously, a time will come when your organization will require HR practitioners to handle your people for you. But what if you do not have the resources to invest in a full-time team? Is outsourcing a viable option? And if it is, should you pull the trigger and outsource your HR initiatives? 
To answer these questions, we will be showing you the benefits of HR outsourcing solutions so you can decide for yourself if outsourcing your HR efforts is a good choice or not.
Outsourcing HR functions is a good choice for growing businesses because they allow you to: 
Save on Costs
The thing about hiring full-time HR staff is that generally, it is hard to justify the cost of dedicated HR personnel, especially for small and medium businesses. Moreover, deciding to skimp on costs by hiring only one person to handle all HR functions for you may prove to be challenging and lead to more problems in the long run, as human resource management requires multiple people with multiple specializations. This is reinforced by the fact that HR is not a department that will directly affect your bottom line. 
HR outsourcing solutions are the way to go for small and medium businesses that have limited resources. This is because outsourcing is relatively cheaper overall when compared to paying a whole team of HR experts. You can also pick and choose the specific HR function that you need. For example, if you need help on payroll efforts, you choose to go with just that. 
Get Access to Specialized HR Staff Immediately
Hiring employees can be challenging due to the fact that you may need to train them on certain aspects of their roles. The same is true for HR personnel. If you hire a HR practitioner, you may also have to train that person on things that are specific to your business such as your culture, your processes, and so much more. Also, choosing the right person for the role may take a while. The point is that you may or may not be able to afford to train another person for the role, because this may delay your ROI, which is not exactly ideal if your business is just starting out.
You can alleviate this by hiring a provider of HR services for small businesses. These organizations have people that you can essentially "plug and play" to your business, and have the expertise necessary to effectively handle HR functions immediately upon hiring. Furthermore, since these people are generally seasoned in their line of work, they know exactly what to do on any given situation. 
Focus on What Matters More
We know that running a business is no easy feat, and as you grow, so do your day-to-day tasks. Adding HR functions into the mix does will not help either, and if your business is in the early stages, juggling more tasks that you can handle will be detrimental to the growth of your organization.
What's nice about getting HR outsourcing services is that you barely need to "manage" the people you will hire. As mentioned before, these people know exactly what to do and when to do them, so the only thing you have to do is to tell them what their roles are, and they will take care of the rest. This gives you the peace of mind knowing that your HR initiatives will be effectively handled without much of your involvement which, in turn, allow you to focus on growing your business the way you see fit. 
To answer the question in the title, yes – you should outsource your HR initiatives if you do not have the option or resources to hire an internal team. This is because getting HR services for small businesses is crucial to the growth of your business. Best of all, you do not need to spend as much resources with HR outsourcing solutions, and you can funnel the resources you save into things that directly increase your profitability. And once your business grows, then you can choose to either hire an internal HR team, or continue with the outsourced one. Either way works.