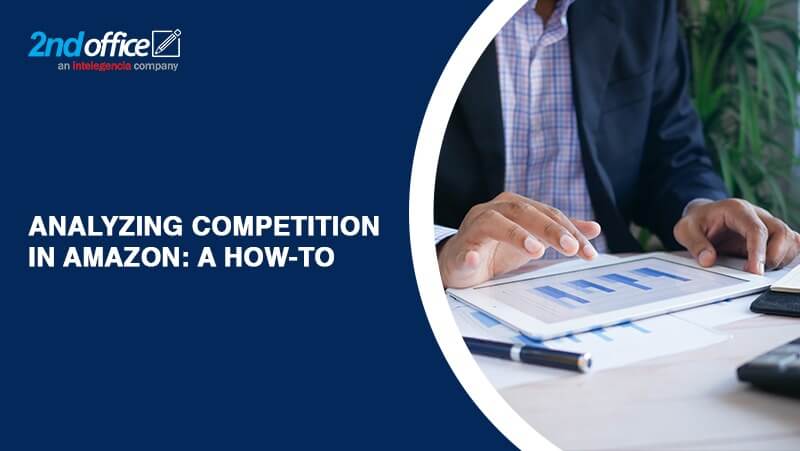 With millions of sellers on Amazon, it's quite hard to compete and you often have to find creative ways in order to survive. One great way for you to maintain your success rate on Amazon is by analyzing your competition.
It may sound challenging to analyze competitors since there are millions of Amazon vendors, but all you have to do is to keep an eye on vendors with whom you share a target market. In order to stand out, you have to find what they do best and how they do it. Then, do it better.
Here are some things that you should look out for when analyzing your Amazon competitors.
Branding Strategy
Examine how a competitor speaks about their brand, the tone of how they introduce their products and services, and how these products and services are displayed. Focus on how they construct their product descriptions, the product images, or if they use Amazon features like A+ Content. Just by scanning the whole product page, you will get an idea on how they present their brand to their customers. You can also look at their Amazon store as this is one of the things that customers look out for when finding what to buy.
Product Listings
By simply looking at their product or page title, bullet points, product descriptions, or even the quality of their product images, you may gain some ideas that you can use to enhance your own listings. One factor that you may want to look at is the arrangement of the title and even its character count. You may also want to see how they highlight their product's best features in the listing. Lastly, keep an eye on their product description and see if it's written clearly and concisely.
Keywords and Ad Campaigns
Repeated words in a product description are often targeted keywords for a specific product. Keywords are used to funnel traffic into product pages within Amazon. You can also take advantage of keywords by using keyword search tools to find the right keywords for your own page, as well.
Product Reviews
One of the main things you should look at when analyzing a competitor's successful Amazon listing is the customers reviews that they get. Check out if a competitor's customer reviews are detailed, or whether they are positive or negative. You may also assess the ratings of each product. From there, you can see how a competitor's product is regarded by customers after purchase. Then, you can use this information to identify ways on how to gain the best reviews for your own products.