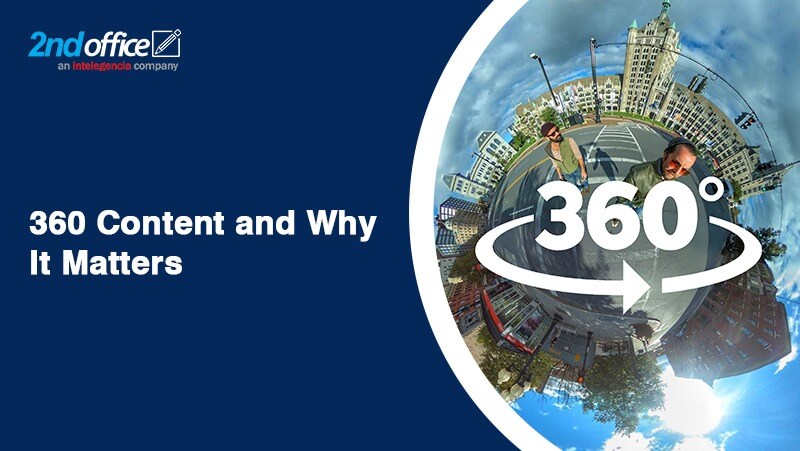 360 content is a strong way to present your brand because it offers an in-depth experience where people can see an image in multiple angles without having to be next to your subject. Many sellers today use this method in order create a unique and engaging experience for customers to interact with.
If you still have not taken the chance to create 360 content, here are a few reasons why you should try it ASAP.
A Unique Presentation
Despite being a unique form of media, 360 content and its applications are seemingly endless. This is because with 360 content, you can, in essence, open a doorway to a new dimension for your customers. And is not limited to images, either. For example, creating a 360 video offers a somewhat surreal experience for a viewer, as this gives your audience a feeling of being "there" in the scene while still being at the comfort their living room.
Engagement Like No Other
What makes 360 content powerful is that it is much more interactive than your typical forms of media. Because 360 content hands a viewer complete control of the medium, he or she can choose how to consume and interact with the content with just the swipe of a finger or the drag of a mouse. In turn, this interaction drives engagement through the roof.
The Cool Factor
As this Technology is still relatively new, many organizations and marketers still have not maximized, or even utilized, the power of this format. This means that the general population still has not experienced what it is like to interact with 360 content. You can use this to your advantage in order to increase your engagement, bring something new to your audience, and perhaps create a reputation that is built on providing something innovative to your customers.
Data Gathering and Analytics
We established earlier that 360 content is perhaps one of the most engaging experiences you can provide to your audience. Another benefit of this is that as more people engage with your content, the more information you can gather. Thus, you can use the information you obtain to tailor your content more effectively to your audience. For example, if you find that a significant chunk of your audience focuses on a certain angle of your content, perhaps you can leverage this by giving them a more in-depth look of that angle on the next content that you create.
These are just a few of the advantages of 360 content. This format is still not that present in the psyche of the general population, which is why it might be a good idea to leverage this while the format is still new and the benefits are ripe for the taking. Who knows? Perhaps with 360 content, your next campaign might be the one that takes your brand right in front of a global audience.